Veryfi Lens is code (a framework) with UI for your mobile app to give it document capture superpowers in minutes.
Veryfi Lens is an image recognition technology developed by Veryfi, designed to capture, prepare and extract data from financial documents using visual analysis based on a neural network.
Let Veryfi handle the complexities of frame processing, asset preprocessing, edge routing, and machine vision challenges in document capture. We have been at this for a long time and understand the intricate nature of mobile capture. That's why we built Lens. Veryfi Lens is built by developers for developers; making the whole process of integrating Lens into your app fast and easy with as few lines as possible.
Framework
Veryfi Lens is a Framework: a self-contained, reusable chunks of code and resources you can import into you app.
Lens is built in native code and optimized for fast performance, clean user experience and low memory usage.
The frameworks are available natively for:
Wrappers
Veryfi Wrappers are Code you can use to tie Veryfi Lens Framework to your cross-platform implementation.
Wrappers Supported:
Cordova
React Native
Flutter
Xamarin
ionic
Lens for Every Occasion
For Receipts & Invoices
Capture documents handsfree, online and offline with ease and grace. Spend less time taking pictures with Veryfi Lens; 1 is enough to capture multiple documents in 1 go.
For Cards
Capture Credit Cards, Business Cards & Insurance Cards safely on device. Veryfi Lens also reads reads embossed & unembossed printed card text.
For CPG (long) Receipts
Capture long grocery receipts like a boss. No more multiple pictures or clunky guides- using Veryfi Lens your customers just glide the phone over the long receipt and its done, stitched.
Why Veryfi Lens
Quality & Consistency
Veryfi Lens abstracts the complexity of pre-processing documents on a mobile device to dramatically improve the quality and consistency of every data extraction.
33% improvement of data extraction vs using just API.
Launch Faster
Launch your product in hours not months — delight your customers with AI superpowers.
Veryfi Lens is ready out-of-the-box without the need for expensive & time consuming camera development, maintenance or custom SDKs — all customizable and highly configurable.
Privacy & Security
Veryfi Lens bundles Veryfi's high encryption standards to provide a secure pipe between your customer and Veryfi API using TLS with AES at Rest & In-Transit.
Veryfi Lens is SOC2 Type2 certified and compliant with GDPR, HIPAA, CCPA and ITAR standards.
Lens for Developers
Veryfi's Lens framework can be plugged into any mobile app (even cross-platform frameworks) with only a few lines of code. This instantly gives your app superpowers to capture and extract data at geographic scale with accuracy that surpasses human labor.
Veryfi Lens is made to be simple to implement with a minimum amount of steps and code to run. This means you can launch new features or products much faster than with others. Give Lens a spin and experience the difference yourself.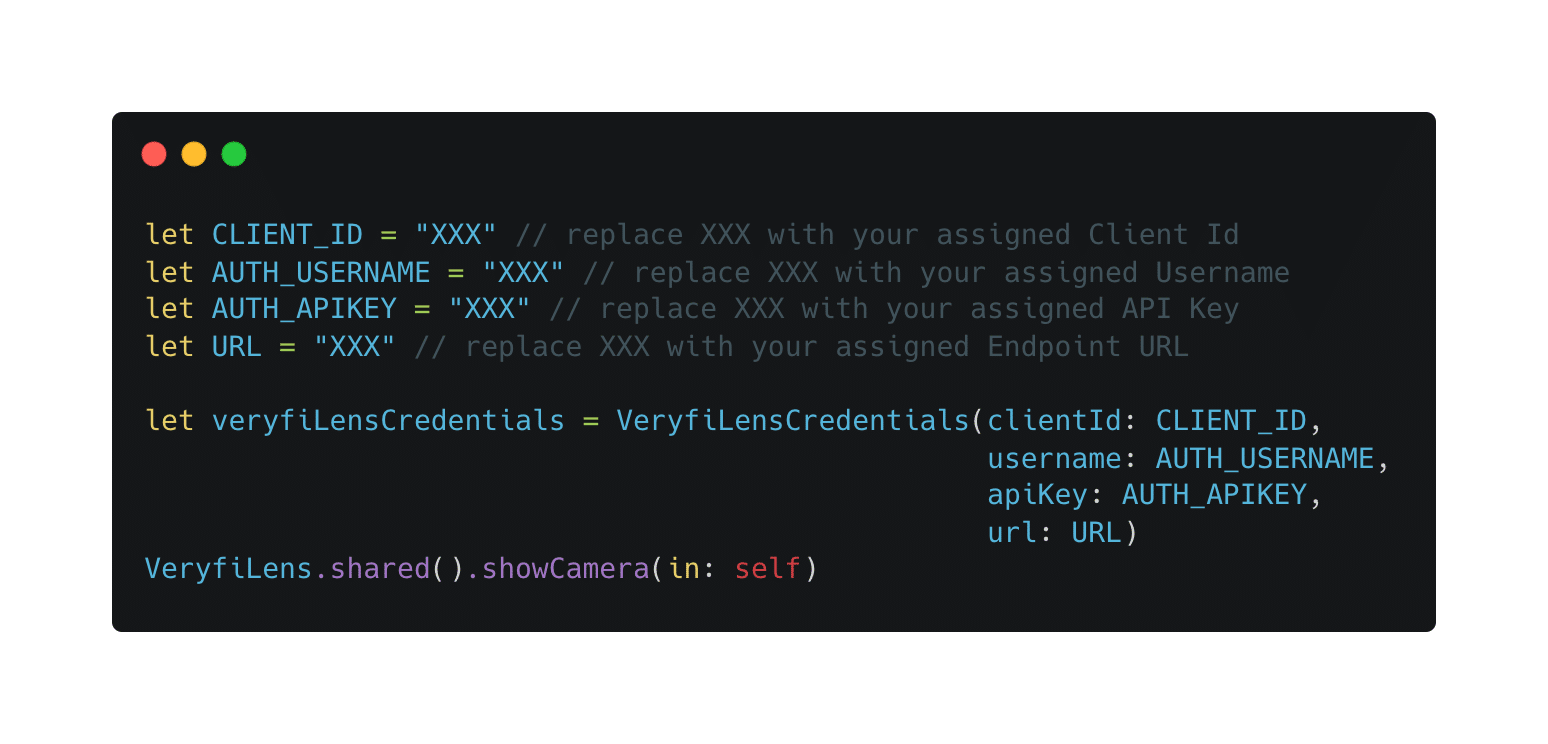 See it for yourself
Download Veryfi Lens and see for yourself how the customer experience in capturing receipts & invoices would look for your own customers.

If you want to speak to our sales team, contact sales@veryfi.com