Project Expense Management Software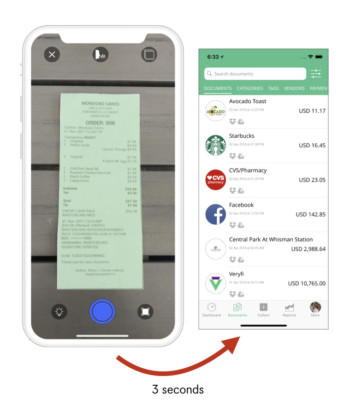 From project based cost management to employee reimbursement, Veryfi automates every step of collecting receipts to expense reporting.

We went from a weekly chaos of receipts and frantic data entry into QuickBooks Desktop to full real-time automation and transparency in a single day. Veryfi is now my team's all-in-one bookkeeping copilot.

Wes from Mahogany Builders, Chicago
Features
Veryfi comes packed with a slate of time saving automation tools at your disposal
Eliminate data entry
Boost team productivity by automating data-entry, labelling & categorization using real-time machine OCR & AI
Sonim Integration
Extend product with Sonim ultra-rugged smartphone integration
Veryfi Shield
Protects your PII (Personally identifiable information) by not exposing your data to any Human-in-the-loop (HITL) or offshore extraction teams
Bank feeds & reconciliation
Supports 15K US banks to fetch bank feeds and reconcile transactions (match the balances)
Line-item Extraction & Labelling
Line-by-line accuracy. Machine extraction, labelling & categorization in 3 seconds. Watch Video [YouTube]
Job costing
Accurately track all job costs in one place and monitor everything from invoices to timecards to purchase orders
Document Management System (DMS)
Track, manage and store any document in the field to reduce paper and centralize all your knowledge.
Mobile accessibility
Desk chains be gone! You can access all your project expenses, reports, documents, and your budget from your iPhone, Android or Tablet 24×7
About Veryfi, Inc.
Veryfi, Inc. is a California, US-based mobile software automation company founded in December 2016 and backed by Y-Combinator inc other prominent investors in Silicon Valley. Veryfi helps Architecture, Engineering & Construction (AEC) workforce of all sizes to get access to Veryfi's smart mobile tools to eliminate 90% of time wasted doing data entry (& chasing records), improve job costing and empower their financial prosperity.