The world is changing faster than ever before.
The first industrial revolution was marked by a transition from hand production methods to machines through the use of steam power and water power. The second industrial revolution (technological revolution) allowed faster transfer of people and ideas via roads and telegraph and electrification. Laying the ground work for the third industrial revolution; the current digital revolution. This era has enabled many digital products but there's something big on the horizon you might have already glimpsed; the fourth industrial revolution. This will blur the lines between the physical, digital, and biological spheres. Evolving at an exponential rather than a linear pace.
Breakthroughs in fields such as AI (artificial intelligence) will be one of many such fast moving events. Exponential growth in computing power put a computer into everyone's pocket connecting us and reducing barriers to entry. New products and services have have spawned enabling things like automation of mundane tasks as simple as pressing a button on your smart phone. This is just the beginning of this exciting era. At the heart of it all are Platforms that feed the AI with unbiased data to make faster and smarter decisions. These Data Transformation platforms are the enablers of what's to come.
Today, only 13 percent of businesses have realized the full impact of this new digital investment. An investment that will enable cost savings, create growth through new business models and a hyper-personalized experiences for all consumers in the world.
Veryfi is helping shape a Data Transformation Platform of the future. Shaped responsibly, will catalyze a new culture renaissance, lift humanity and lead us to a true global civilization. It is incumbent on us to make sure we get there.
About Veryfi
Veryfi empowers organizations to capture, extract and transform unstructured documents such as receipts, invoices, purchase orders, checks, credit cards, and W-2s into structured data at scale. Our suite of data transformation APIs and mobile capture technology can be leveraged across industries to reduce or eliminate manual data entry, avoid human error, and unlock valuable business intelligence in seconds. Trusted by enterprises and software companies alike, Veryfi's AI-based platform is delivering fast, accurate, and secure data to hundreds of companies globally.
Investors
Our Culture
Be User Obsessed
We love hearing from Veryfi users and customers to make sure we are meeting their needs. Speak directly with the team that's building Veryfi; and don't be surprised if you run into one of the founders on your next call.
Challenge The Status Quo
Be Bold. To move toward a sustainable and inclusive future, we need to transform existing capabilities with machine based automation end-to-end, and without the restrictions of legacy technology or manual burden methods.
Do Good
No shortcuts if it will hurt someone. Whether it's an issue around data privacy, security or technology; it must always do good without an exception.
Team Values
Communication
Clarity of purpose, focus and alignment helps us all achieve our calling.
Holacracy
Giving individuals and teams freedom to take initiative & accountability while staying aligned to the organization's purpose.
Work life Harmony
Empowering you solely to achieve an experience you need while harmonizing with those you care about.
About the Founders
Veryfi was founded by 2 friends; Ernest Semerda and Dmitry Birulia, whom immigrated to the US (Silicon Valley) during the 2009 recession to work at Coupons.com 🚀 (now called Quotient Technologies). There, both founders experienced a wild ride on a rocket ship from a small startup in Mountain View (CA) to an eventual IPO (NASDAQ: QUOT).
Years later, the duo started Veryfi after realizing both their mothers are bookkeepers and they both shared common pain points around manual bookkeeping. After launching their successful MVP, the duo were accepted into the prestigious Y Combinator program (W17 cohort) giving these 2 immigrants a chance to do good and free humans from manual data entry.
Dmitry and Ernest bring decades of industry skills and engineering experience from Financial Services to CPG retail with first hand experience growing all facets of a business from Startup to IPO.
Join us on this exciting journey! We are hiring.
See open positions at Veryfi across Engineering, Operations, Sales & Finance.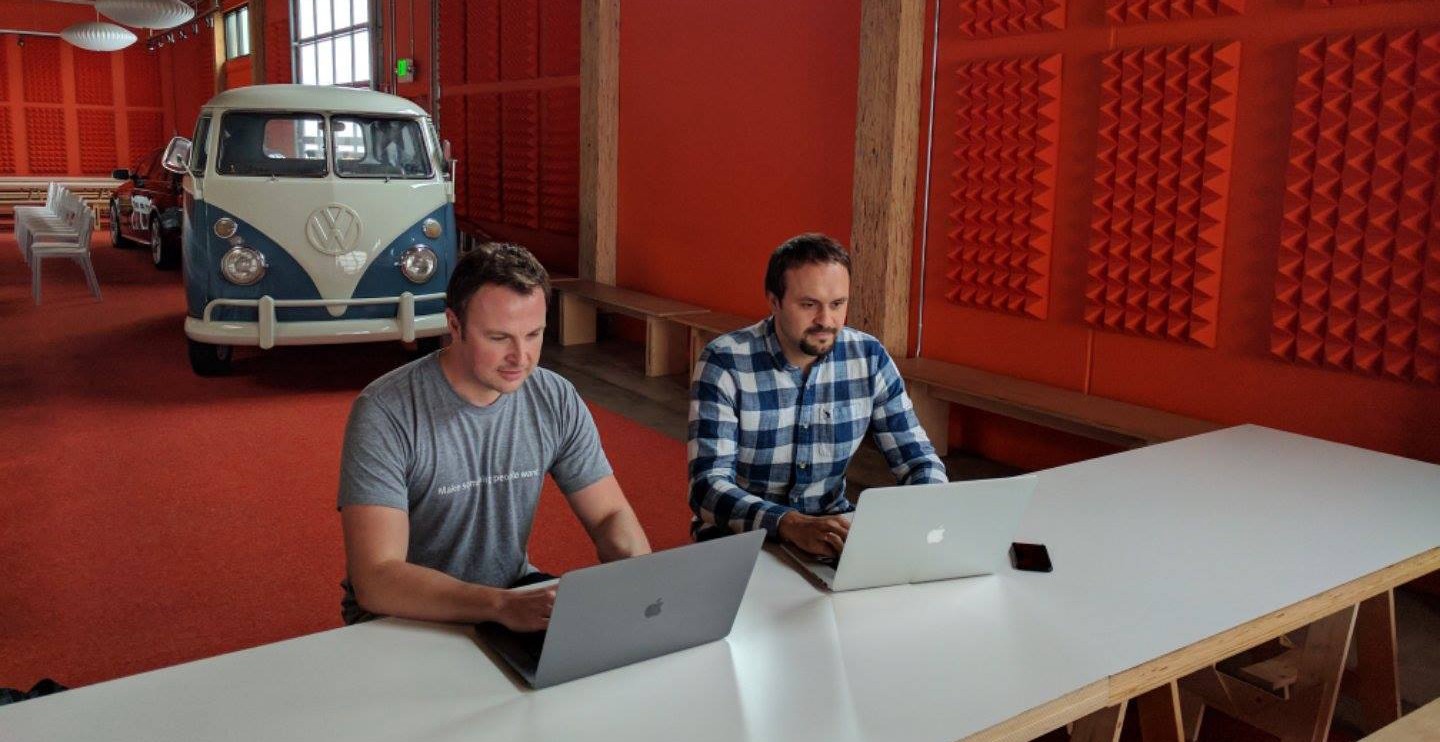 Left to Right: Ernest Semerda (cofounder) and Dmitry Birulia (cofounder) at Y Combinator (YC W17 Cohort).