Veryfi is automating bookkeeping, starting with automation of time & materials for architecture, engineering & construction (AEC) workforce. We help businesses of all sizes to get access to Veryfi's intelligent and secure mobile apps to:
automate statutory tax obligations (recording of financial transactions, labelling & categorization),
improve job costing and
empower financial prosperity through business intelligence.
Veryfi was founded by Ernest Semerda and Dmitry Birulia, who previously helped take Coupons, Inc. (now Quotient Technologies) Startup to IPO (NYSE: QUOT). Ernest also previously cofounded Medlert (now VectorCare) powering healthcare logistics at Kaiser Permanente, Sutter Health, Stanford Hospital et al.
Veryfi is building the next generation of construction bookkeeping automation software with pure tech end-to-end, and without the restrictions of legacy technology or methods that rely on human intervention.
Veryfi is backed by…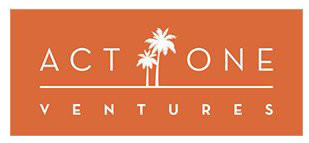 Zillionize and Victor Orlovski, CTO of Sberbank
Customers Love Veryfi
Read more ratings and reviews ★★★★★ or contact Veryfi.