SDK Escáner de Documentos para Android [Código con Alejo] #spanish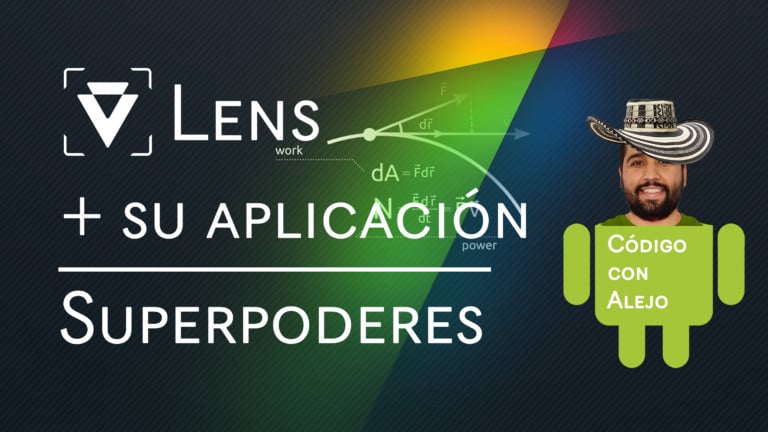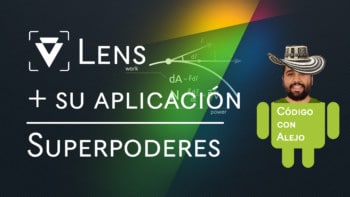 Veryfi Lens es un SDK de escáner de documentos de Android que usa una bonita cámara personalizada (framework SDK) que puede implementar en su aplicación de Android para darle habilidades de visión artificial a los productos móviles en minutos.
En solo unas pocas líneas de código. Veryfi Lens minimiza el proceso de captura de documentos y extracción de datos.
¿Para quién es esto?
Para usted y sus desarrolladores si tienen una aplicación móvil que necesite características para capturar y pre-procesar documentos de forma nativa para administración de gastos, pago de facturas, contabilidad o investigación de mercado, El paquete de herramientas de Veryfi le brinda estas soluciones de forma mucho más rápida y económica que intentar crearlas en casa.
Integración sencilla
Veryfi Lens sólo requiere un par de líneas de código para instanciar y ejecutar. Lo hicimos simple para que pueda enfocarse en su aplicación y dejar que Veryfi se encargue del resto.
Entregando valor y utilidad a sus clientes ahora mismo ya que puede estar en funcionamiento en cuestión de minutos frente a meses.
// 1. Credenciales
val veryfiLensCredentials = VeryfiLensCredentials()
veryfiLensCredentials.clientId = "XXX"
veryfiLensCredentials.username = "XXX"
veryfiLensCredentials.apiKey = "XXX"

// 2. Configuración (personalizada o valores por defecto)
val veryfiLensSetting = VeryfiLensSettings()
veryfiLensSettings.categories = arrayListOf("Meals", "Entertainment", "Job supplies")
VeryfiLens.configure(this, veryfiLensCredentials, veryfiLensSettings)

// 3. Iniciar Camara
VeryfiLens.showCamera()
!Empacado con Tecnología para Inspirar!
Inteligencia de documentos capaz de detectar y recortar automáticamente un recibo, factura o una cuenta, incluso si está en su mano. Esto significa que se ignorará cualquier otra cosa extraña en la foto que pueda afectar el resultado.
Las correcciones de perspectiva de la imagen garantizan que incluso si toma una foto en ángulo o mientras la sostiene en la mano, siempre se captura sin problemas.
La detección de desenfoque le permite saber cuándo es importante volver a tomar esa foto para garantizar una extracción de datos exitosa.
La compatibilidad con recibos FMCG / CPG. Con la característica de unión panorámica de Veryfi Lens podrás capturar esos recibos largos en una foto. Olvídese ese enfoque anterior para tomar muchas fotografías y disfrute de tener una imagen de alta resolución.
Detecta hasta 3 documentos en la cámara con 1 clic. Esa factura seguida de recibo ahora se puede tomar con 1 foto. Coloque ambos sobre la mesa y observe cómo Veryfi Lens hace su magia identificando los múltiples documentos en la pantalla, seguido de un recorte inteligente y una costura en un PDF de varias páginas. ¡Tu contador te amará!
Míralo
En este breve video de 10 minutos, Alejo lo guía a través del proceso de agregar Veryfi Lens en su aplicación de Android (la versión para iOS también está disponible) para que sus clientes puedan capturar y escanear recibos, facturas y facturas en segundos.
Lo que solía tardar meses en construirse desde cero ahora se puede implementar en su aplicación de Android en minutos ahorrando el costo de contratar desarrolladores y pagar por el mantenimiento y el soporte continuo.
Drop an invoice or receipt into the form below and watch how in seconds Veryfi extracts a goldmine of data.