Navan
Pepsi

---
Stessa
Stessa (a Roofstock co) helps both novice and sophisticated investors make informed decisions about their property portfolio. Stessa is a subsidiary of JLL and is headquartered in San Francisco, California.
Veryfi Powers API (Data Extraction) Lens (Mobile Camera)
Landlord Vision
Landlord Vision provides property management software for busy landlords. Landlord Vision is all-in-one cloud-based landlord software that helps you effortlessly manage your finances, your tasks and your landlord responsibilities (so you get more done).
Veryfi Powers API (Data Extraction)

Vermeer Southwest
When you see that telltale yellow iron on job sites around the world, you know the contractors, excavators, and builders are savvy enough to be working with the very best machines: Vermeer. Since 1948, Vermeer has been helping its customers chip trees, roll bales, drill holes, crush rock, and chainsaw through just about anything. Their reputation for durability and reliability, with unmatched localized customer support, is second to none. Bottom line: Vermeer, and its equipment, is up for the task.
Veryfi Powers Expense Management

Mahogany Builders
Mahogany Builders is a full-service remodeler in the Chicago area, with a particular emphasis on high-rise projects. The company has been in business since 2000 and was selected as a Big50 winner by Remodeling Magazine in 2016. Such a distinction affirms Mahogany's standing as an innovative and well-managed enterprise.
Veryfi Powers Expense Management Timesheets

Four Seasons
Latium USA and its Four Seasons Family of Companies is one of the largest privately held home remodelers in the U.S. The company has been operating for 40 years and employees 300 people in New York.
Veryfi Powers Expense Management

Stahls
Ever wonder who makes all those sports jerseys with the large, glossy names and numbers? Meet STAHLS, a world leader in heat printing technology and garment decoration equipment, products, and printing services since 1932.
Veryfi Powers Expense Management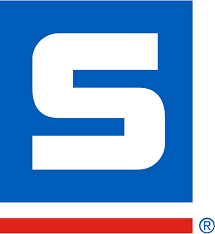 Eco Irrigation
Eco Irrigation grew from humble roots in 2004 to the value-driven landscaper and irrigation systems installer it is today. Serving the the Austin, Texas area, the company also offers many other services such as rain harvesting and water storage systems and general yard maintenance.
Veryfi Powers Expense Management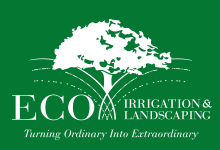 Preemptive Love Coalition
Preemptive Love Coalition is a nonprofit focused on bringing new opportunities to people whose lives and communities are destroyed by war. In February, the organization marked 10 years of providing emergency relief services and job creation in Syria, Iraq, and other nations.
Veryfi Powers Expense Management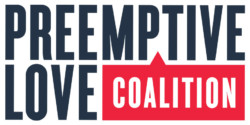 Sensory Lifestyle
Sensory Lifestyle is the brainchild of Urszula S, a Pediatric Occupational Therapist based in Silicon Valley. Sensory activities are important in childhood development because they stimulate kids' senses and help them understand scientific processes as they play, explore, and learn. Urszula has been educating parents and children on the benefits of sensory play for 4 years.
Veryfi Powers AP Automation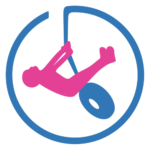 Powersoft Audio
Powersoft Audio, a Italian company, is a world leader in professional power amplifiers for things like sporting venues, theaters, concerts, theme parks, nightclubs, airports, and other locations where high-quality sound is of the utmost importance.
Veryfi Powers Expense Management