Real-time OCR API + Customer Camera SDK for Receipts, Bills & Invoices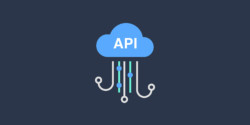 Simple RESTful API that directly interfaces with the Veryfi neural networks – a document in, a JSON with data fields out. Simple.

Private US Bank
Add AI to your bookkeeping via the World Leading OCR and Capture API by Veryfi. Veryfi's AI recognize printed text (OCR) and hand-printed text (ICR) on images, converts image, html and pdf documents to searchable PDF or editable Microsoft Office formats and extracts data from receipts, bills & invoices using Veryfi's REST API.
SAME API THAT POWERS ALL VERYFI PRODUCTS
Real-time OCR turning unstructured images into structured data. No waiting or processing queues.
Unlimited Document Storage with edge server infrastructure.
Reads hand written Tips.
Veryfi Image Correction (VIC) fixes image distortions, blur & perspective issues.
100% machine-powered backoffice. No human augmentation or injection anywhere.
HIPAA & GDPR compliant grade security. We value your data-privacy.
99.98% up time. Veryfi's micro-services architecture is built on cloud infrastructure with full automated blue/green deployments, automatic scaling and orchestration.
Dedicated Support from our Silicon Valley office.
Continuous Updates & Improvements without any additional costs. Our machine models are updated every 2 weeks.
MOBILE SDK WITH CUSTOM CAMERA
The first no human-in-the-loop AI data extraction and categorization API backed by an outstanding mobile custom camera SDK. Veryfi delivers an unparalleled data extraction and categorization of our client's real estate receipts, invoices & bills in seconds.

Largest publicly traded commercial real estate firm
Things you can do…

Veryfi Mobile SDK with Custom Camera hooks into the Veryfi API to provide drag & drop implementation.

Add Receipt & Invoice OCR capabilities into your Banking app
Simplify Tax Reconciliation by auto matching & balancing bank feed transactions with receipts
Improve your user experience by eliminating data-entry in your mobile app
Speed up Tax Audit with automated back-office bookkeeping
Automate your backoffice of paperwork
Add real-time expense management to any mobile app
And more…

All this with 2 lines of code. 1st line to INIT() followed by the actual Camera call. Simple. No mess. Be up and running in minutes not days or weeks.
Forget 'your invoice is in the mail'. Just take a picture of the invoice and in seconds the bill is paid. That's Snap2Pay using Veryfi's API.

H/B Halleman Bradley Bank implemented Snap2Pay

INTERESTED? SECURE YOUR SPOT TODAY
All this in the ONE Place.
Let's make your life easier & more sophisticated?