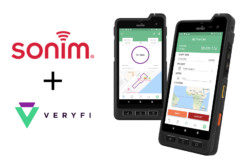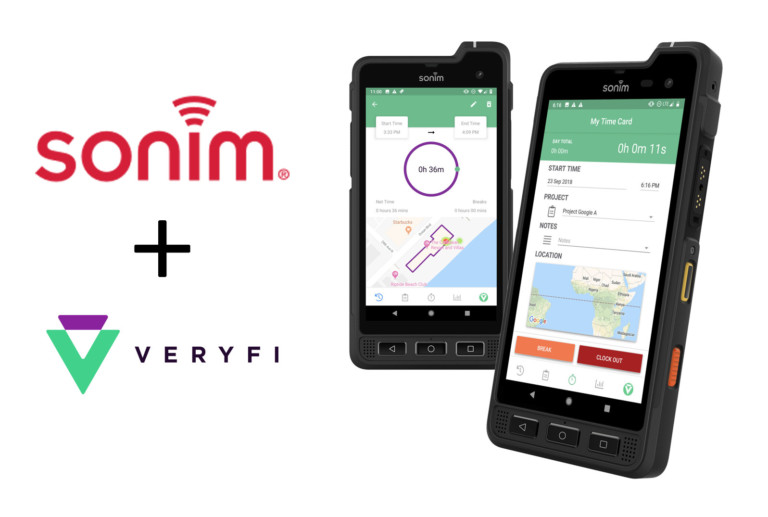 Jobsite Intelligence in your Pocket
Ultra-rugged smartphones combined with the most intelligent jobsite software solution available.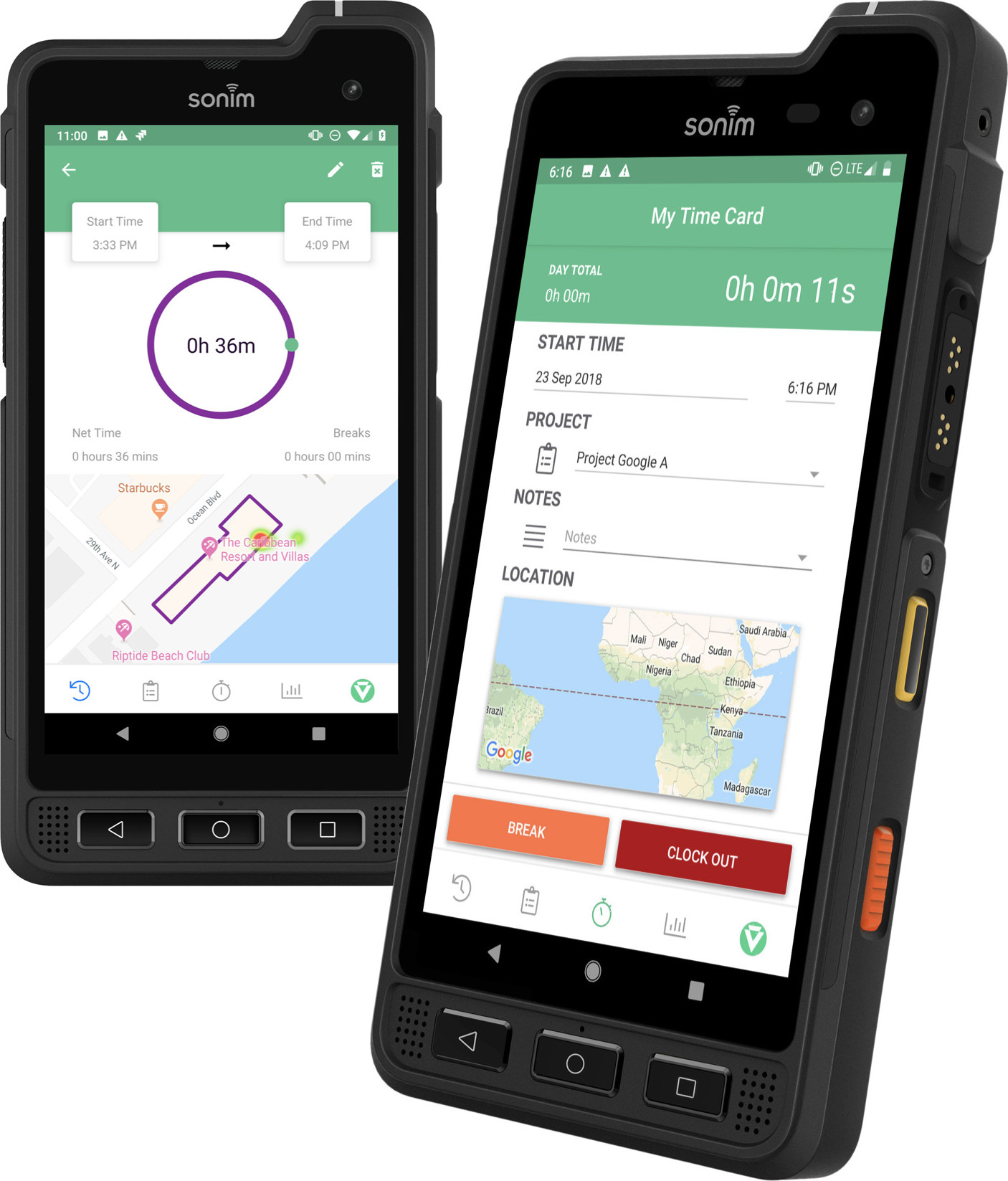 Sonim XP8 /
Veryfi
The right tools to get the job done right
Veryfi's all-in-one software solution on Sonim's hardware automates time & material tracking, right in your pocket. Eradicate data entry, recover personal time, and boost your productivity.
Full Suite of Features
Veryfi comes packed with a slate of time saving automation features.
No data-entry
Boost team productivity by automating data-entry, status updates and communication
Sonim ultra-rugged smartphone: YELLOW button starts the app and opens the time card.
Field intelligence
Make better business decisions with actionable real-time data from the field
Auto-pilot mode
Handles clock ins & out, job code allocations and more without you lifting the phone out of your pocket
Employee Scheduling
Eliminate confusion and provide transparency through smarter project scheduling and crew communication
Floor-by-floor detection
No more missed job code assignments or lost data. Unparalleled accuracy, transparency and confidence. See it
Veryfi Ecosystem
One login. One signin gets you access to all Veryfi apps. Let's make your life easier and more sophisticated.
Payroll automated
Save thousands on payroll by accurately tracking employee hours on all projects
Keen to get started?
30 sec to get going. No credit card required
Manage projects & employees like a pro!
Manage your teams, projects, timesheets and much more. Available on all devices
+ manage your employee scheduling
The Veryfi Ecosystem
All you need. All in one place. Other products & services under the Veryfi umbrella.
Project Expense Management
Eliminate 90% of your time wasted chasing records and doing data entry. Ideal for teams to track material purchases with 1 click.
Document API & Mobile SDK
Backoffice document automation & management just got easier. Extract data from receipts, bills & invoices in seconds using Veryfi's RESTful API.
Document Management System (DMS)
Track, manage and store any document in the field to reduce paper and centralize all your knowledge.
About Veryfi, Inc.
Veryfi, Inc. is a California, US-based mobile software automation company founded in December 2016 and backed by Y-Combinator inc other prominent investors in Silicon Valley. Veryfi helps Architecture, Engineering & Construction (AEC) workforce of all sizes to get access to Veryfi's smart mobile tools to eliminate 90% of time wasted doing data entry (& chasing records), improve job costing and empower their financial prosperity.
About Sonim Technologies
Sonim Technologies is the only US manufacturer of mission-critical smart phone based solutions designed specifically for workers in extreme, hazardous and isolated environments. The Sonim solution includes ultra-rugged mobile phones, business-process applications and a suite of industrial-grade accessories, collectively designed to increase worker productivity, accountability and safety on the job site. Please visit sonimtech.com.
In the News
A Smart and Efficient Upgrade For An Industry Stuck in the Dark Ages
https://www.constructiondive.com/press-release/20181205-a-smart-and-efficient-upgrade-for-an-industry-stuck-in-the-dark-ages/
Veryfi and Sonim Technologies Team Up to Make Construction Sites Smarter, Improve Productivity
https://www.prnewswire.com/news-releases/veryfi-and-sonim-technologies-team-up-to-make-construction-sites-smarter-improve-productivity-300761152.html
All this in the ONE Place.
Let's make your life easier & more sophisticated?