Veryfi Shield Protects Your Data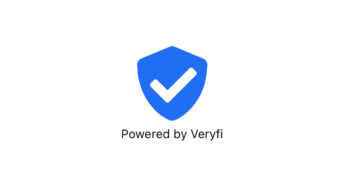 When you see The Veryfi Shield (shown above) you know you are in good hands. It means that the software you are using has:
NO Human-in-the-loop (HITL) or offshore extraction teams. 100% machines end-to-end
Industry Encryption Standards: TLS1.2 & 1.3, Salted Password Hashing, AES at Rest & In-Transit
GDPR, HIPAA, CCPA and ITAR compliance. Includes Audit Logs for all activity and Technical, Physical and Administrative Safeguards
Hosted at Amazon Web Services (AWS) in a VPC (Virtual Private Cloud) & GovCloud
Founder has prior experience building HIPAA secure solutions for US healthcare organizations.
Your data is SAFE
Veryfi Shield protects your Personally identifiable information (PII) by not exposing your data to any Human-in-the-loop (HITL) or offshore extraction teams. Such practices are unfortunately all too common in the accounting software industry.
Veryfi Shield means the software you are using is 100% machine powered and encrypted using industry standards plus regularly PEN tested by Synopsys NPS (NASDAQ) and independent security teams.
Demand the best. Your privacy is important.
Look out for The Shield

Veryfi Shield in Construction
Construction clients push hundreds of thousands of financial transactions and enormous amounts of project activity data each day through the Veryfi platform for automation and reporting. With that comes a lot of responsibility, like securing customer data and providing them with a digital vault they can trust essentially forever.
At Veryfi we speak with Construction customers on a daily basis and one story from a Construction focused Bookkeeper (Miss Jane) we will never forget.
Miss Jane lost a $6,000 client because she trusted the wrong software for bookkeeping. The client called her up very angry demanding to know why his online services were firing him alerts of someone else logging in on a regular basis from Canada. He had business-sensitive information there that in the wrong hands could be used for anti-competitive behavior and worse still social engineering (stealing an identity).

Through the phone, she could hear he was very upset. He had every right to be angry. Miss Jane didn't know that the bookkeeping provider (headquartered in Canada) was using human labor to do all the document extractions, hence the security alerts. It finally made sense why the software she was using asked her for her clients' login credentials and then took hours to do the actual extraction.
Stories like this inspire us to help other Bookkeepers like Miss Jane.
Why Veryfi Shield
21st century companies need to think differently and consider more constituents than just their investors. They need to consider their customers, employees and society as a whole. Customer data-privacy is just one of these forces for good.
Veryfi Shield is your guarantee that the only one who sees your client's data is YOU, the accountant or bookkeeper. Or if you are a business owner then only YOU see your business bookkeeping data and anyone else you invite to your team.
Additional reading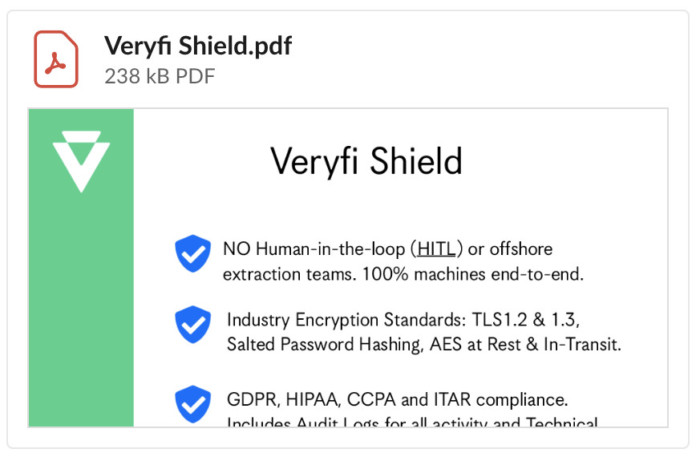 How to contact Veryfi Security Officer
cso@veryfi.com