We love speaking with Accountants, Bookkeepers and Business Owners on how Veryfi tools can help them automate their Bookkeeping responsibilities to the tax office and gain real-time field intelligence. A question that sometimes pops up is how is Veryfi different to Botkeeper.
About 90% of companies playing in the automation of accounting space use human labor to do all the AI/Bot claims without being upfront about it. One of those recently exposed by Blake Oliver & David Leary from Cloud Accounting Podcast is Botkeeper.
What is Botkeeper?
"Botkeeper is humans in the Philippines."

Blake Oliver: https://www.blakeoliver.com/blog/what-is-botkeeper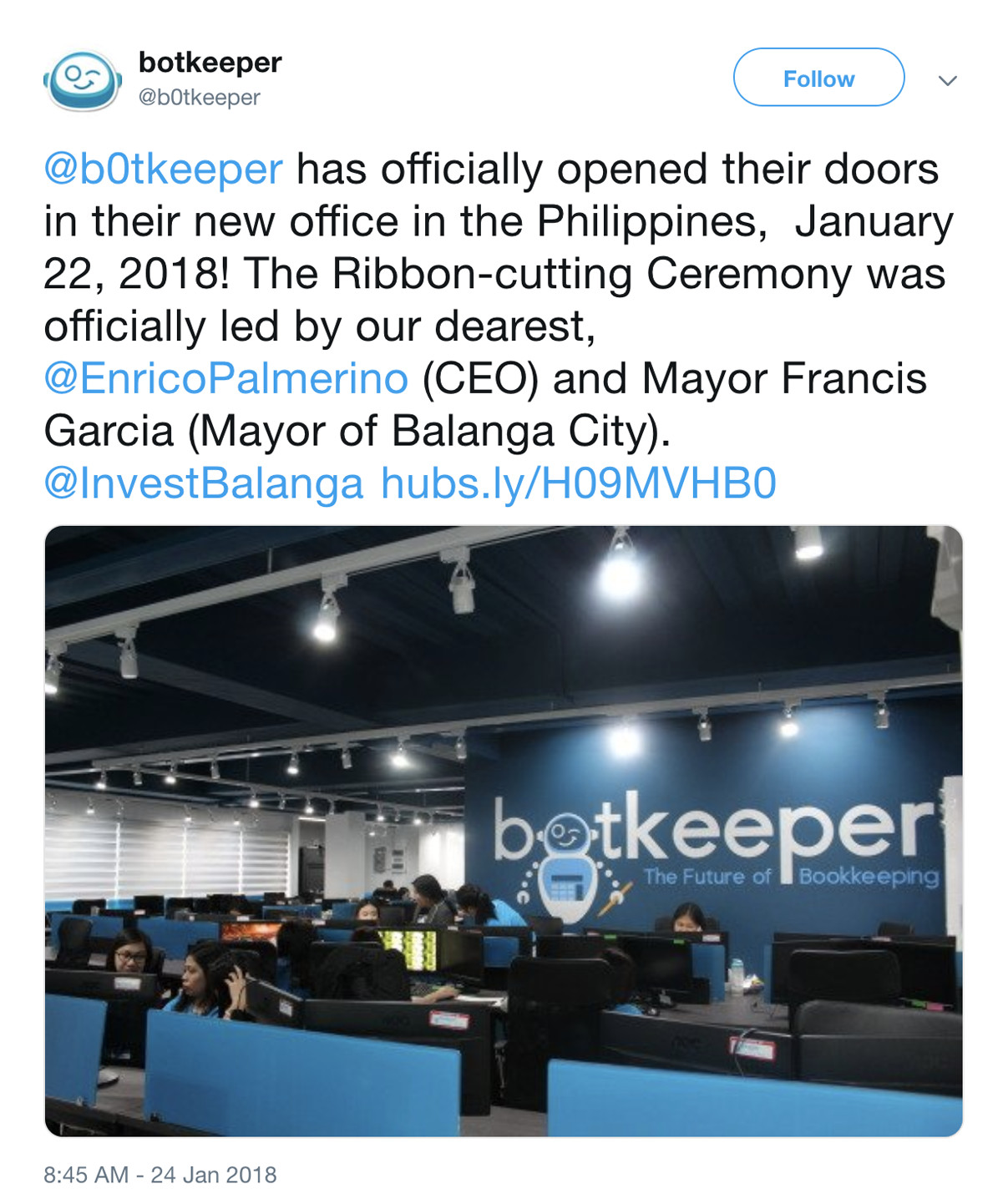 Botkeeper represents itself as an AI-powered automated bookkeeping and accounting solution, but in reality it's offshore labor in the Philippines doing most of the work.

Source: https://web.archive.org/web/20191205011444/https://www.blakeoliver.com/blog/what-is-botkeeper
Original source was pulled down after legal threats for exposing the truth.
Why you should care
1. Botkeeper puts CPAs at risk
Technology companies serving CPAs in California not disclosing offshore labor are causing these CPAs to fall out of compliance.
2. Botkeeper puts you at risk of a future data breach
"ITRC reported that Commercial businesses accounted for more than 50 percent of data breach targets, and more than 157 million compromised records in 2017."

BNA: https://www.bna.com/2017-year-data-b73014473359/
Business financial activity is a wealth of data that can easily be used for social engineering. (Social engineering is when a bad actor knows enough about you to steal your identity by being able to answer security questions from your bank, online services you use etc.)
Think twice before handing over the keys to your kingdom.
3. Botkeeper Pricing gets very steep very quickly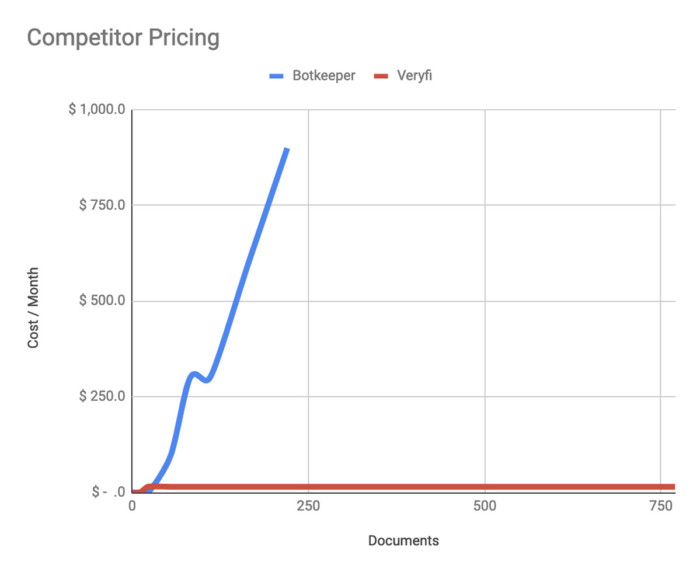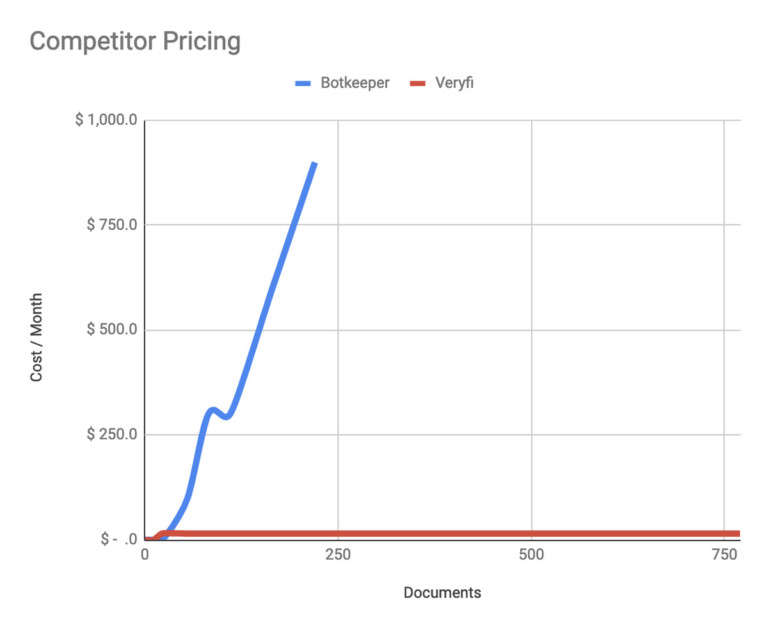 Botkeeper pricing page https://www.botkeeper.com/pricing-packages using humans.
Veryfi pricing page outlines the cost of Veryfi Expense Management software.
Since Veryfi is 100% software you only pay for the use of the software without any hidden fees that come bundled with human in the loop solutions. This keeps costs down especially during COVID-19 and when you scale your operations.
4. Botkeeper ships your business PII offshore
It sends the wrong signal to other technology companies that it's OK to be shipping US customer data offshore because building real technology is hard. Thus encouraging more bad behavior.
It's no surprise that Expensify and Receipt Bank also use offshore data teams. Receipt Bank at least is upfront about it in their Privacy Policy (thanks GDPR!)
5. Botkeeper lacks important US compliance and transparency
Services like Botkeeper do not comply with HIPAA, GDPR, CCPA or data-privacy standards.
HIPAA compliance is mandatory for healthcare companies in the US.
GPDR compliance is a must for any US company selling their services in Europe or managing European customers' data.
CCPA in California is a smaller version of GDPR.
6. People care about their PII data
Security and Data-Privacy is in the media every day. From Facebook to the Big4. Your employees care about this topic since it can put them and their families at risk. As a business owner or a CPA making technology decisions, you will need to factor that in and be transparent. eg. That Uber receipt with their home address they submitted for reimbursement is going to be seen and transcribed by someone in another country. Read more on privacy here.
| | Veryfi | BotKeeper |
| --- | --- | --- |
| Summary | 100% software with real-time machine data extraction end-to-end. | Humans in the Philippines acting like Bots. |
| Speed of Processing Data Extraction | 3-5 seconds | 1-8 hours |
| Error Rate | 3% | 27.5% |
| Data Extracted | A lot! See Chart | 5 fields only |
| Uses Humans-in-the-Loop | No | Yes |
| Scaling Capabilities | Instant. Unlimited. | Slow. More human labor has to be thrown at it. |
| CCPA compliant? | Yes | No |
| HIPAA compliant? | Yes | No |
| GDPR (EU) compliant? | Yes | No |
| Has API | Yes | No |
| Mobile App Rating | 4.9 star rating on App Store | Used to have a mobile app with poor ratings but took it down 🤷 |
| Test drive option without jumping hoops? | Yes (see below or signup here) | No |