Taxes can be confusing and downright miserable. 29 millions eligible Americans miss out on a tax break worth up to $6,318… each year! Don't become that statistic. Let Veryfi give you superhero powers to do more business and less accounting by automating the boring parts of your bookkeeping so you can maximize your tax deductions.
How Veryfi works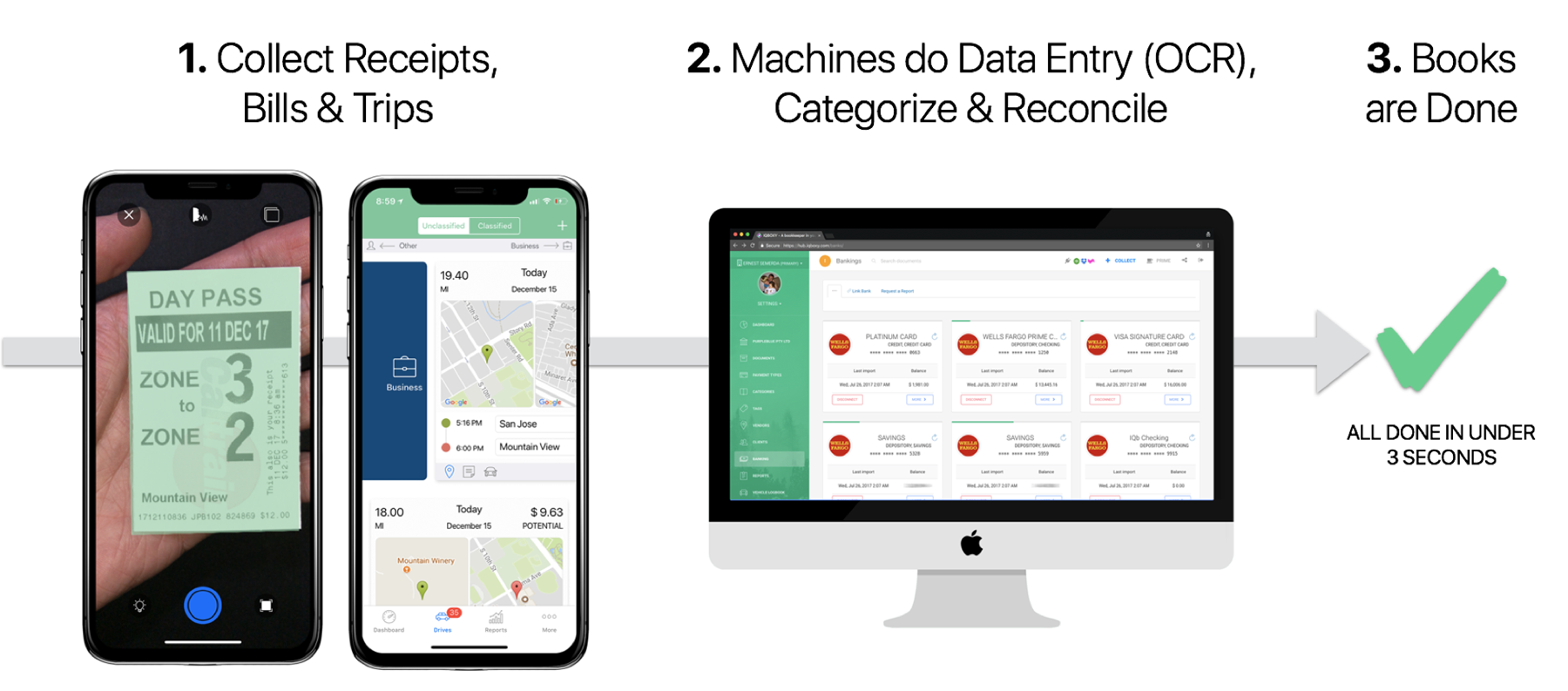 Start a FREE Trial
Veryfi gives you superhero powers
No waiting — real-time processing

Reliable software — always works!

Your Data is Safe & Secure

Veryfi extracts data from your receipts & bills under 10 seconds guaranteed. Veryfi is machine powered end-to-end. You can truly throw away your paper receipts.
Veryfi is built by Silicon Valley veterans with focus on ease of use, data security, and software reliability. Veryfi allows you to do everything on-the-go and in context, even offline.
Your data & identity is safe with Veryfi. Unlike our competitors, there are no humans looking at your financial and personal data. All data is also encrypted in transit and at rest.

Automate data collection

Reach your clients faster

No bull human support

Distribute powerful mobile tools to your clients through Veryfi Hub & collect all their financial data in real-time turning it into tidy financial reports.
Veryfi Hub empowers you with Communication tools like SMS and Cloud Messaging to improve open rate of all messages from 2% to 98%.
Veryfi comes with Premium Support direct to our office, not outsourced. This means you speak with people that understand your business and the product.
Start a FREE Trial
Veryfi runs on all your devices
Web App

iPhone & Android

iPad Tablet

Apple Watch

Veryfi Web app is your Central Command tying all Veryfi products together on a bigger screen in your web browser.

Veryfi mobile apps are built natively. Not a browser. This means our apps run faster, are secure & provide a rich experience.

Learn more about
iOS app, Android app or iOS vehicle logbook app.

Nothing beats relaxing in bed making sure your practice is running smoothly. Veryfi is available on iPad in native form.

Speak to your watch and have your expenses recorded in real-time across the platform.
Start a FREE Trial
Veryfi mobile app demo