Onboarding Checklist
Mar 05, 2019 • 4 min read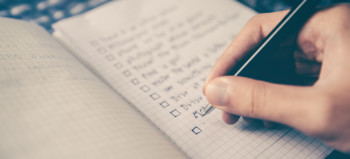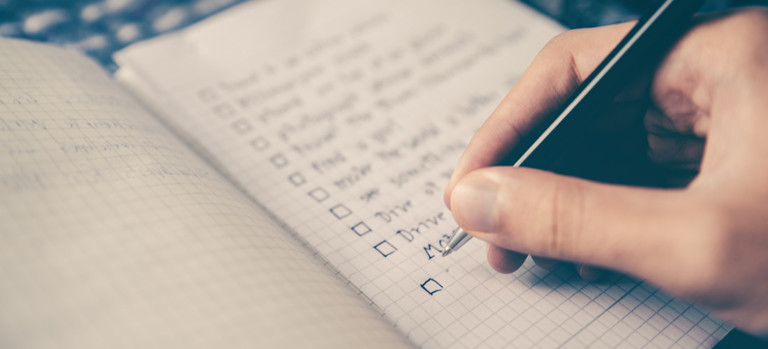 This checklist assumes you have already registered for Veryfi. Signup is FREE and includes 14 days trial of PRIME benefits. If you are not signed up, please Setup a FREE Veryfi Account before proceeding through this checklist.
For the following you will need to be logged into the Veryfi web app. Log in to Veryfi
TIP: There is an onboarding video you can watch (link at the end of this post) which goes over all the points covered in this checklist.
1. Check Default Settings
Verify that all the default settings are ok. Make changes where appropriate to your personal and company settings like taxes, timezones, company information, security lockdown etc..
Where: Left Menu > Settings
2. Find your ___@veryfi.cc Email
While inside your Profile Settings, add your ___@veryfi.cc email to your address book and read how to handle digital receipts with Veryfi. And also set up auto-forwarding rules for your bills and receipts.
Note; the veryfi.cc is only used to collect digital receipts/bills. Your username is used to Logon to ALL Veryfi services.
3. Add Payment Types
Doing this improves the accuracy of payment (cash, credit card bank account) OCR identification from a receipt/invoice at the point of receipt capture.
Where: Left Menu > INBOX > Payments
4. Connect your Cloud Accounting
Explore available accounting app connections you can use to extend Veryfi with. Veryfi supports QuickBooks Online, Sage, Xero and Saasu.
For convenience, when you 1st connect QuickBooks or Xero to Veryfi, you will get the option (during integration setup) to use your own Categories.
Where: Left Menu > Connected Apps
5. Add Backup Cloud Storage
Veryfi supports integration with Dropbox, Box, Google Drive etc as a secondary backup medium for all your business financial documents.
Where: Left Menu > Connected Apps
6. Download Veryfi mobile apps
Veryfi's Money Management apps
Veryfi's Timesheets apps
Note: Enabling mobile permissions is an important step during its 1st time use. Make sure you understand why we ask for camera & location services. Turning them off will impact your Veryfi experience.
7. Watch How to Scan your 1st Receipt using Veryfi mobile app
Learn how how to use Veryfi's native mobile apps inc custom camera with auto receipt detection, image corrections & super-fast 3 second document processing, extraction & categorization.
Video: https://www.youtube.com/watch?v=dLaNoSaEdz8 (5 mins)
8. Watch How to use Project Management & TimeSheets in Veryfi
A detailed step by step walk through on how to setup Projects and get started on using Timesheets by Veryfi.
Video: https://www.youtube.com/watch?v=d1QIy6EhoQ0 (15 mins)
9. Schedule your FREE 1:1 Training
Save time and accelerate your onboarding with a 30 mins 1:1 walk through of Veryfi web and mobile apps. Don't forget to bring your questions to the call.
Schedule a 1:1 Demo
10. Leave feedback
We love feedback so we can continue building a product that meets your needs. Please let us know what we can do better by emailing support@veryfi.com
---
Optional
11. Add your Team
Add Your Team to gain a financial transparency across your organization.
Where: Left Menu > My Team
How: Inside My Team, from the Tab (as pictured) press "+ Team Member" to open team onboarding form. Fill out the form and press the blue submit button. They will be sent an invite email with next steps.
12. Invite your CPA or bookkeeper to manage your documents
Invite your Accountant or Bookkeepers to empower them with finance visibility and health of your business. This helps reduce exchanging paperwork and communicating the state of your business via email or phone.
Where: Left Menu > My Team
How: Press "+ Invite Accountant" to open accountant invite form. Fill out the form and press the blue submit button. They will be sent an invite email with instructions on why they got that email and next steps.
13. Limit Team Categories
To avoid category overload or confusion, you can control who on your team sees what Categories.
Where: Left Menu > My Team
How: Press "Team Categories" Tab to refine who sees what categories. By default Categories are available to everyone in your team.
---
Additional Resources
Blog. This includes articles on features and how to use them, best practices and industry news. It's all there. Use the Search icon in the header to locate articles faster.
Migrating your Data. If you need help migrating your data from another provider then please let us know. We provide this service free of charge.
Feedback. We want to hear from you. Please let us know what is and what isn't working with Veryfi. We move fast and if you ask for a feature that adds a lot of value we will prioritize it and have it in your hands to test within days. how to provide Veryfi team feedback
Gift & Make $$$. We will reward you with credits towards your Veryfi subscription for all the referrals and ratings you give us on iTunes, Google Play, Capterra and G2 Crowd. Learn more.
Training Videos
Veryfi Onboarding Checklist
Veryfi iOS App Walkthrough
Veryfi iOS OCR and AI in the real-world
In the following real world video you will see how the app took "seconds" to:
Extract all the data from the stitched receipt and assigned the correct labels as seen in the video,
Tax categorized the transaction based on IRS deductible labels,
Flawlessly read my handwriting of the tip and total,
Enriched the vendor info it extracted with additional data inc logo,
Detected it was a duplicate scan (I scanned it twice to see), and
Pushed the data to my Dropbox for backup

Project Management & Timesheets in Veryfi: A Step by Step Walk Through

Veryfi's Real-Time Bookkeeping AI Platform Intro (5 Min). Part of a longer series from a fireside chat with Veryfi at Yodlee.

For more Veryfi Videos please visit The Veryfi YouTube Channel.