People used to think it unfathomable to do most of their correspondence over the internet through electronic messaging — more commonly called "email." But then again, it took some time for society to adjust to sliced bread and color TV.
Radicati, a technology market research firm, predicts that more than 4.3 billion people, or one-third of the global population, will be using email by the end of 2023. So it seems only natural that more and more retailers will offer receipts through email (it's already happened at Walmart, Macy's, and Apple).
E-receipts are not only good for the environment, they are also much easier to account for (one of the biggest problems in expense management is when someone loses their receipts). So let's embrace the digital revolution and go paperless! With Veryfi, it's a natural fit.
After you set up your Veryfi account, you will be given a unique @veryfi.cc email address. You should immediately start using it whenever you make purchases and want e-receipts, and here's why:
Avoids spam from retailers. Veryfi will filter just the receipts so you're not bombarded with third-party marketing,
Instantly added to your Veryfi account on your mobile app,
Save trees.
We think that first one is crucial, since some people elect not to receive e-receipts for this very reason. Your email address is very valuable to the retailer. We appreciate a good marketing campaign, but spam is annoying.
Example
You can also add your Veryfi tags into the subject line to tag the expense with it. All emailed receipts have a processing time of ~5mins.
Here are some other handy uses for your Veryfi email address:
Enroll in "paperless billing" for things like utilities, phone and internet, credit cards, or other services like Netflix and Amazon
Use with retailers like Macy's and Walmart
Do you have existing receipts in the form of photos, PDFs, or plain text documents? Just forward them to your Veryfi email address for processing
Veryfi supports the following e-receipt formats:
HTML
Plain Text
PDF
Image Attachment
Would you like to add a tag or category to email receipts?
Just add tag(s) or category to the end of the subject line, here is how it works:
To tag your emailed receipt with these 2 two tags: "nyc trip 2018" and "breakfast" just add the following to the subject line: #breakfast #"nyc trip 2018″ to the subject line.
To categorize your emailed receipt with "Meals & Entertainment" category just add #"Meals & Entertainment" to the subject line.
Note: If the tag or category consists of more than 1 word wrap the name into double quotes like this: #"Meals & Entertainment"
Step by Step
It's also easy to find your unique Veryfi email address, but you have to sign up for an account first. If you haven't signed up yet, read our blog on all the benefits of our expense management app. Starting your account is free and takes only 30 seconds.
1. Register
2. Go to My Profile
The registration process will take you directly to the Veryfi Dashboard. From there navigate to your Profile view by navigating to Settings > Profile. Or copy and paste this URL: https://hub.veryfi.com/cc/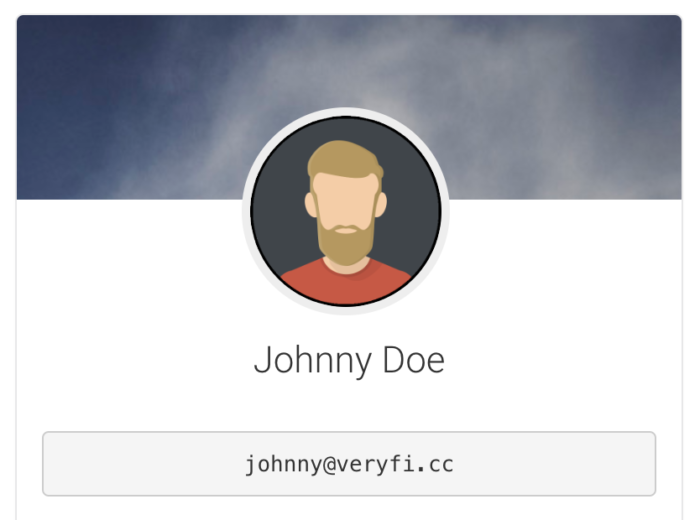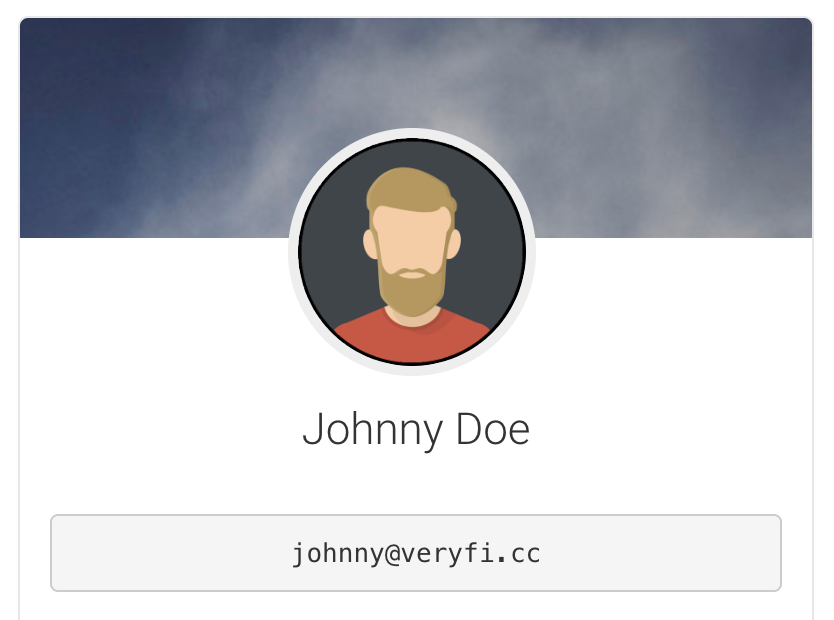 3. Done
We also recommend that you add your @veryfi.cc email to your personal Contacts so you have quick access to it and it's not flagged as spam by your email provider.
FAQ: additional collection articles