Brand Marketing Tools for Retailers & Advertisers
What are CPG Receipts
Consumer packaged goods (CPG) are products that customers like you use almost daily and restock frequently — These includes food, beverages, toiletries, over-the-counter drugs, and cleaning products. The receipt is a line-itemized ticket for purchasing CPG at any major retailer like Safeway, Coles etc.
What is Veryfi CPG Toolkit
Veryfi's CPG Toolkit is software which empowers retail manufacturers and digital marketing companies with real-time tools to unearth consumer spend behavior, brand loyalty, store & product insights and much more. This data can then be used to enrich consumer experience through precisely targeted coupons, vouchers and loyalty programs at scale.
Scan CPG Receipt, Gain Insights
Consumer Loyalty Toolkit
Veryfi's modern RESTful JSON API is ready-to-go out of the box. No need for training or setup. It's trained on millions of CPG receipts for superior accuracy (down to line-items) and wealth of data.
Vendor / Merchant

Name (enriched)
Name (raw)
Address
Logo
Phone
Fax
Email
Latitude
Longitude
Website Url
VAT Number (Value-Added Tax)
ABN Number (Australian Business Number)
Store Number

Financials

Subtotal
Discount
Cashback
Shipping cost
Tax (VAT, GST)
Tip
Total
Rounding
Currency Code
Currency Exchange Rate
Insurance Amount

Meta

Document Type (receipt, bill, check & purchase order)
Document Title
Category
Package Weight (eg. kg/lb)
OCR Text
Dates

Invoice Date
Due Date
Order Date
Ship Date
Delivery Date
Start Date (or arrival in hotel folio)
End Date (or departure in hotel folio)

Identifiers

Account Number
Invoice Number
PO (Purchase Order) Number
Reference Number

Bill To

Name
Address
Phone Number
Email
VAT Number
ABN Number
Payment Terms
Business Registration Number

Ship To

Name
Address
Tracking Number
Ship Date
Delivery Date
Order Date
Incoterms
Insurance
Weight + List

Barcodes

QR
PDF417
EAN
UPC
Code128
Code39
I25
Line-Items

Date
SKU (Stock keeping unit)
Section
Description
Quantity
Unit of Measure
Price
Tax
Tax Rate
Discount
Discount Rate
Total
Type (food, product, alcohol,..)
Weight (eg. kg/lb)
Start/End Date
HSN (Harmonized System Code/Number)

Tax Lines Breakdown

Tax name
Tax rate %
Tax total
Tax base

Bank Information

Bank name
Routing number
Account number
IBAN (International Bank Account Number)
SWIFT / BIC

Payment Method

Card Type (eg. visa, mastercard etc)
Card Number
SKU-Level OCR
SKU-level product purchases are extracted with ease from every CPG receipt giving you insights into brand loyalty, spend inc volume.
Fraud Detection
Identify duplicate receipts used to claim coupons, vouchers or cash back. Protect your campaign's investment and distribution volume.
SKU Expansion
Short acronyms used in SKU line items are expanded by Veryfi into human readable text eg. "ygt" becomes "yogurt".
Image Corrections
Automatically corrects image distortions like pin & barrel, detects blur & adjusts perspective issues, etc.
Consumer Behavior
Insights into what consumers buy, where they shop and at what frequency, how much they spend, and much more.
Store Insights
Detailed insights into retail chains and shops where products are purchased, frequency, time of day/week etc.
Product Insights
Everyting you wanted to know about SKU line-item purchases inc. correction and acronym expansions of retailer codes.
Brand Loyalty
Acuity into online and offline buying behavior for your brand and your category.
Ready to Go out of the box!
"Implementing the API was straight-forward and based on the demo feature on your website I could tell that Veryfi's results are much more complete and accurate than those of other providers I tried."
Amsterdam, Netherlands, Business Owner
"Veryfi's Intelligent OCR (Optical character recognition) made scanning over 2,000 handwritten/printed receipts simple, convenient, and accurate data extraction effortlessly."
Jamie S., IT Consultant
"Veryfi was the complete package, providing API access, OCR and data extraction that's fast, accurate and cost-effective."
Amer Siddiq, Founder of
Landlord Vision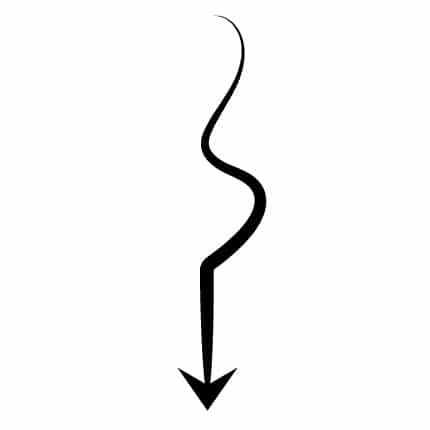 Try It Now
Have Questions? Email us sales@veryfi.com