How Veryfi Works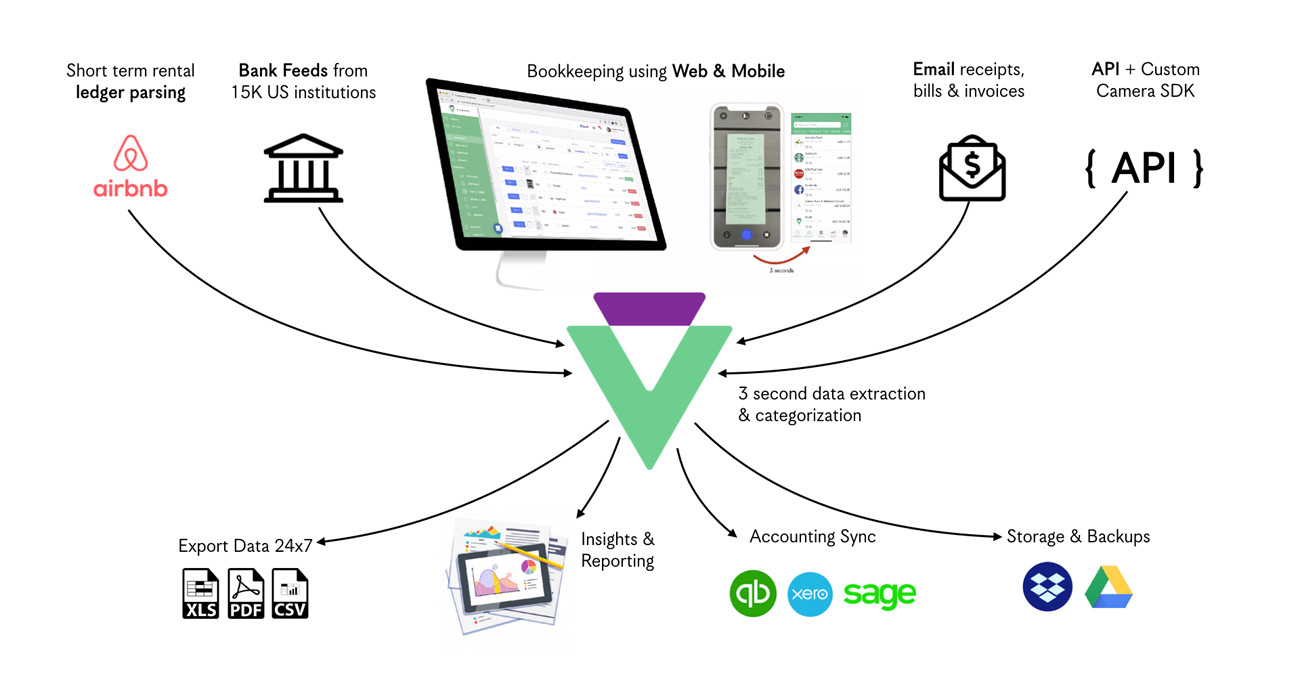 Veryfi is for modern businesses
Veryfi is self-serve software built for modern businesses who want access to real-time business financial data to automate their bookkeeping, access field intelligence to make better and smarter decisions and double their financial prosperity.
Bookkeeping
Obligations
Veryfi is an intelligent and secure system-of-record; centralizing your business financial activity. This way you can meet statutory tax obligations, reduce tax audit risk and end the pains of bookkeeping.
Field
Intelligence
Eradicate 90% of your tedious afterhours data-entry and gain jobsite intelligence from the field in real-time. Put job coding, time & material keeping, timesheets and reporting on auto-pilot.
Financial
Prosperity
"Most of the information to make better decisions sits inside a company."


Chamath Palihapitiya, Billionaire, Investor at Social Capital
Business intelligence at your fingertips
Eliminate 90% of time wasted chasing records and doing data entry
Precise recording, data-entry automation and reporting of purchase and income activity
Secure file storage for all your business documents like W-2, 1099, BAS etc.
Real-time OCR< of receipts, bills & invoices with smart categorization

APP STORE GOOGLE PLAY
Do more with smart integrations
Connect the field to your office for real-time insights
Boost team productivity by eliminating data entry with automated geofencing and floor-by-floor detection

Save thousands on payroll by accurately tracking employee hours on all projects
Untap jobsite intelligence, transparency and insights, by connecting the field to the office in real-time
Auto-pilot mode handles clock ins & out, job code allocations and more!
All this in the ONE Place.
Let's make your life easier & more sophisticated?