Now that we're at the end of our 12 money-saving tips, it's become pretty apparent that as an entrepreneur implementing frugality tactics is crucial.
We've gone through a bunch ways to help you save time and money — everything from how to maximize deductions and networking hacks to ways to be more productive, along with how you can automate expense management and other annoying time-consuming parts of your business.
Before we bid adieu, there's one last money-saving tip we'd like to share.The BEST tip we can give you is this: Balance your spending and track every expense.
"Though you don't need receipts for expenses under $75, you should still track these expenses since they can add up," advises Holmes Crouch, author of 18 tax books.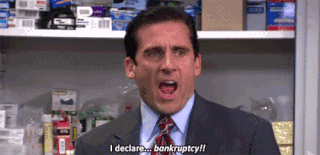 Staying organized in the chaos that is entrepreneurship is difficult but fruitful. Whether you're funded or bootstrapping your startup, careful expense management is paramount. If you treat organization as part of your work process, you'll work smarter. It will become easier to stay on top of your time and in turn increase your production.
You're going to make mistakes as an entrepreneur. That's inevitable. But if you spend and save carefully, you'll have runway to experiment. The more you can afford to learn, the faster you can grow your business.
We truly hope these 12 money-saving tips help you on your way to an affluent, prosperous 2018. If you enjoyed reading these tips, please hit the share button and spread the holiday love.
We wish everyone a happy and healthy holiday season and new year!