Release ID: VRN202010-1
If you have any questions related to these releases or found something not working as expected then please email support@veryfi.com ~ Thank you.
API Portal
API documentation now includes Tags and Line Items (where enabled on the API client's account).

When Tags are enabled, API clients can also manage their tags in the Hub as per B2B users. Namely, they have a Tags section (under Data Transformations) and tags also appear in the Documents section.

Postman scripts etc are also updated to incorporate these new additions.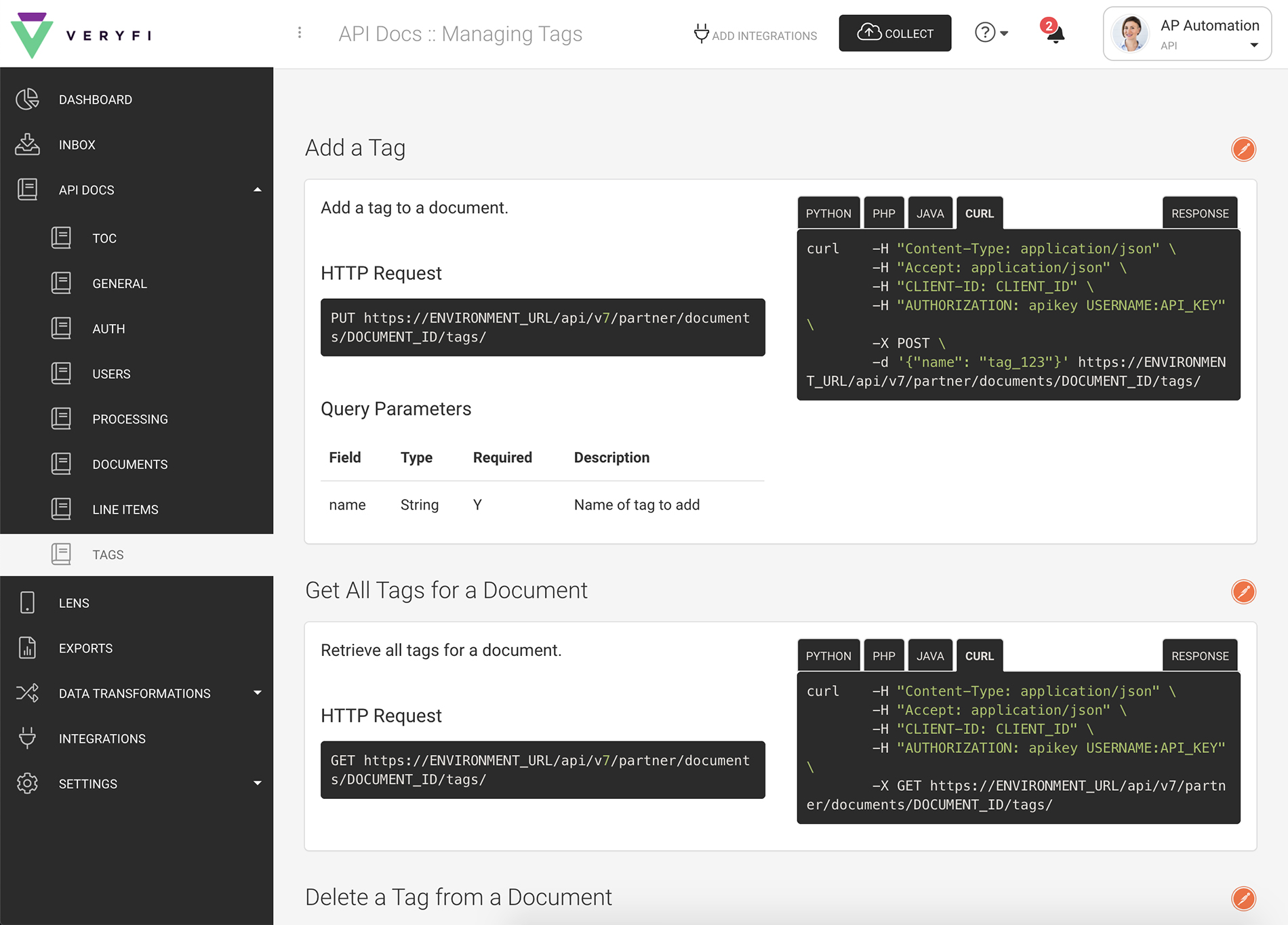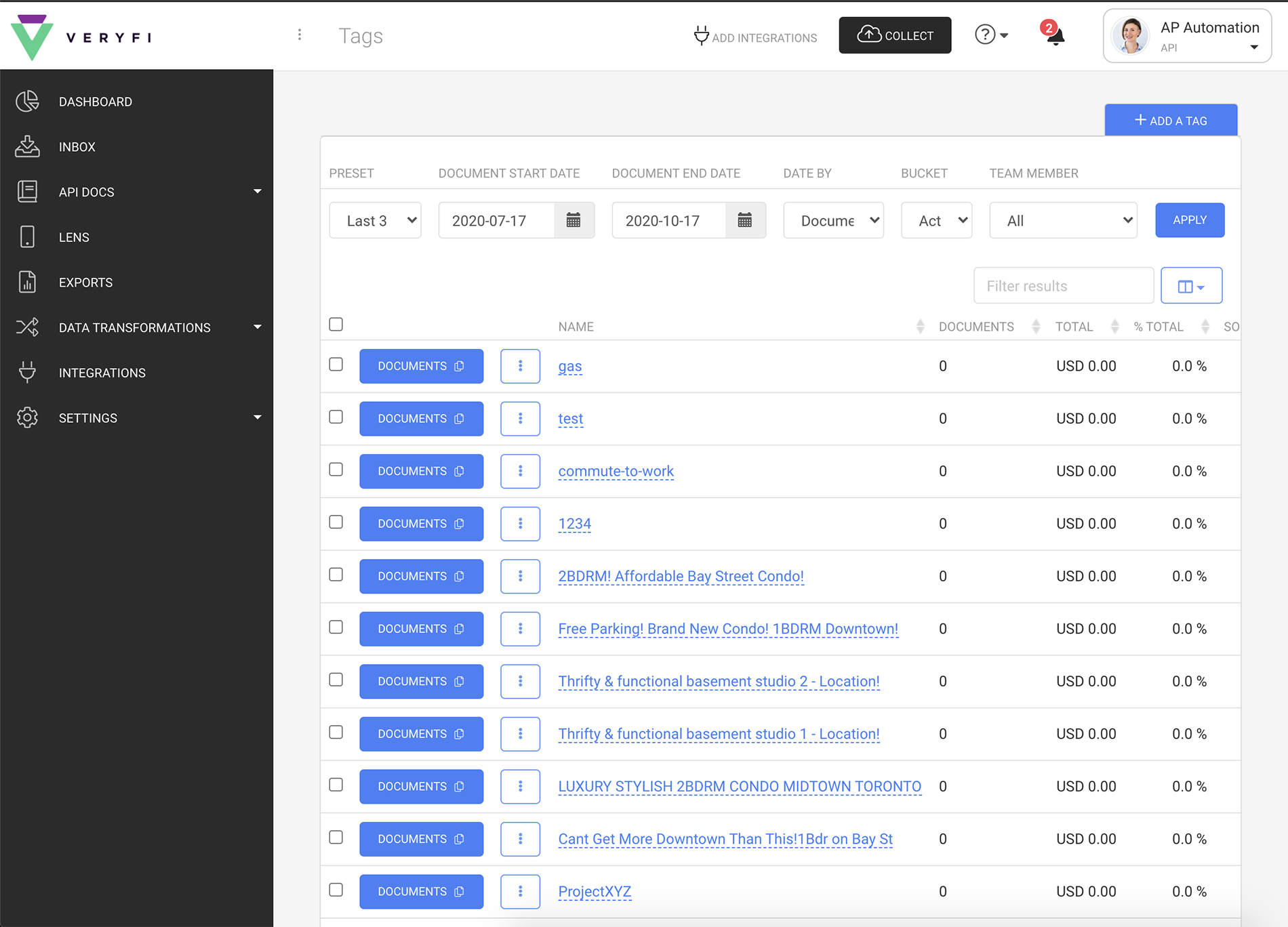 API
Veryfi API is a RESTful service for real-time Data Extraction & Data Transformation. Learn
Improved data extraction of tax_rate and discount_rate columns in line items
Improved extraction of "Total" field for receipts in Indian Rupees (INR)
Extraction of Business ID for England, India, Singapore, Malaysia.. (vendor_reg_number)
All alphanumeric text depicting currency values are now transcribed to their corresponding values eg. "Ten Thousand Nine Hundred Only" becomes 10900 and can be used in calculations.
Detection of the new document type: Check (cheques)
"A cheque, or check, is a document that orders a bank to pay a specific amount of money from a person's account to the person in whose name the cheque has been issued."
| | | |
| --- | --- | --- |
| New JSON Field | bill_to_email | Bill to email address |
| New JSON Field | bill_to_phone_number | Bill to phone number |
| New JSON Field | ship_date | Ship Date |
| New JSON Field | delivery_date | Delivery Date |
Lens
Veryfi Lens is a Mobile SDK + Camera UI for accelerating mobile application data extraction. Learn
Updated Device Machine Learning model which improves detections of multiple receipts at the time time of scan.
Improved stitching algorithm for Long CPG receipts and FMCG receipts.
---
Expense Management
Inbox to track income and expenses across projects, OCR receipts and sync to QuickBooks or Xero. Learn
Web App
Version v20.09.
Improved signup process flow.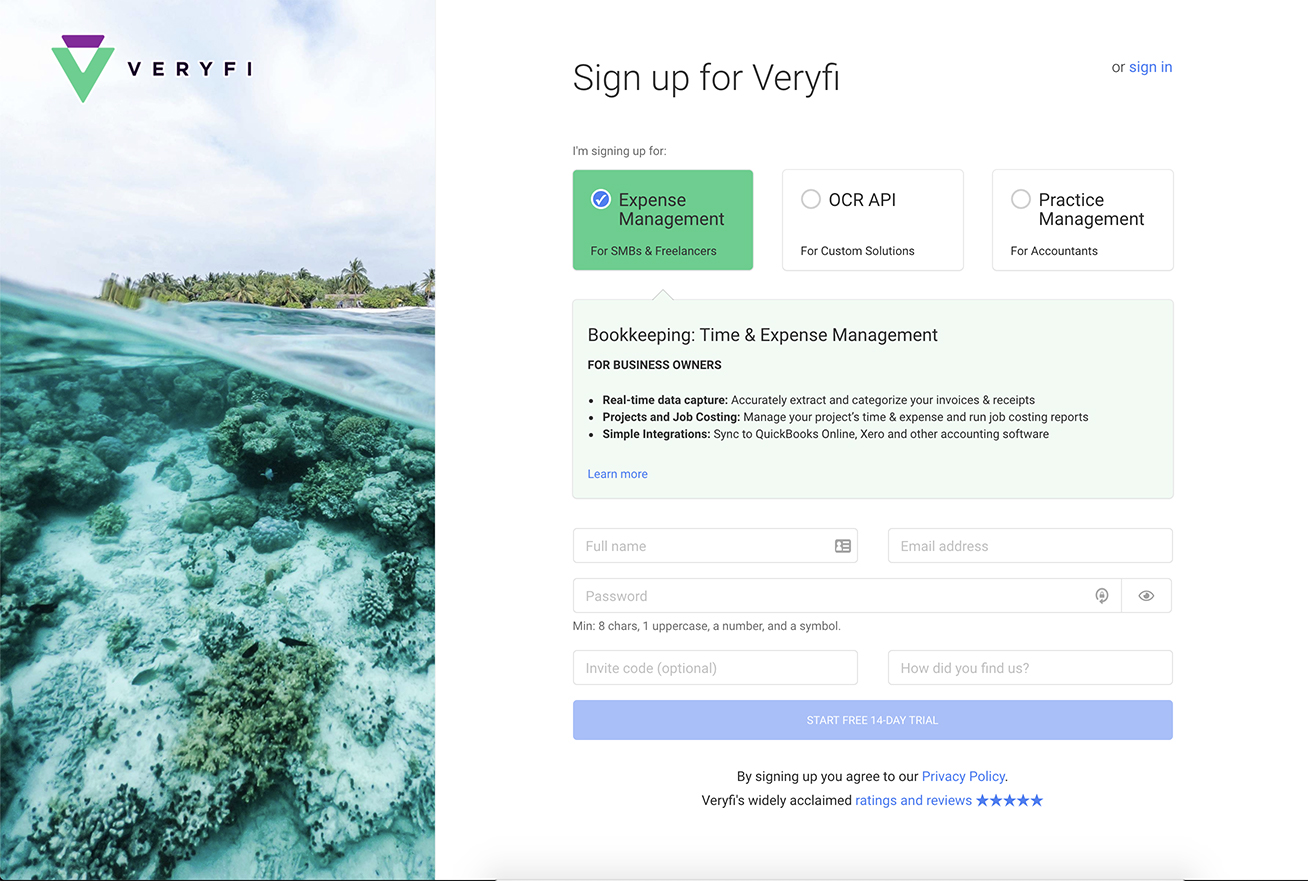 ---
New Videos
Follow Veryfi on Veryfi's YouTube Channel youtube.com/veryfi
Email support@veryfi.com with questions & feedback.