Your account profile settings


Your account profile settings view contains a wealth of settings related to your account. Everything from your being able to manage your company information to your default app experience preferences.
To get to your account profile settings view, inside the Veryfi app footer press "More" (far right icon) and then whichever account you want to see preferences for, press it (screenshot below).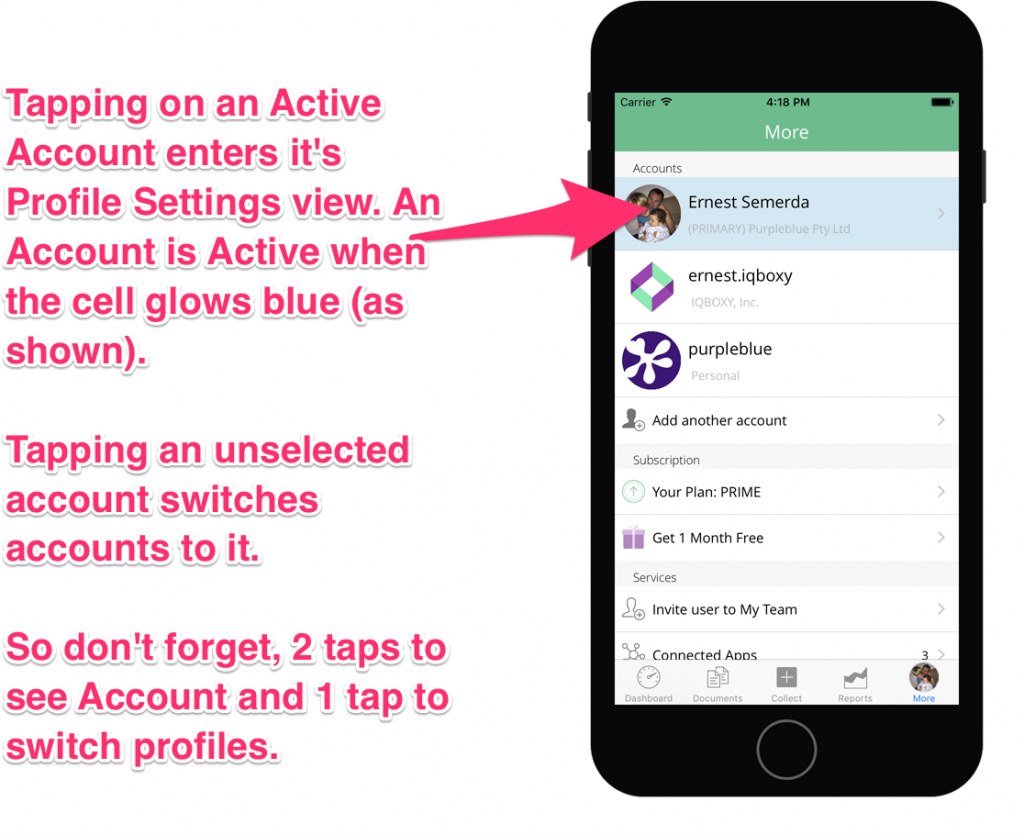 Now that you are in, you should see a view similar to this one.
[one_third padding="0 5px 0 5px"]

[/one_third][two_third_last padding="0 5px 0 5px"]
So what can you do here?
(a) Update your Profile picture by tapping on it,
(b) Update your contact information,
(c) Add your Company information and start inviting users using the Linked Accounts feature,
(d) Your Veryfi assigned e-receipt email address to send digital receipts to from POS (point-of-sale) terminals or your inbox,
(e) Manage your personal preferences like:
Currency
Sales Tax Rates with support for 3 Tax types
Time Zone
Monthly Budget Limit
(f) Manage document meta data like:
Categories
Payment Types and
Tags
(g) Control Notifications.
[/two_third_last]
Drop an invoice or receipt into the form below and watch how in seconds Veryfi extracts a goldmine of data.