Transparent no-contract API pricing,
ready-to-go out of the box data extraction.
Starter
Ideal for low volume (up to 25,000 API calls / mo)
Per Receipt $0.08 Per Invoice: $0.16
Minimum: $500 / mo commitment
Self-Service API Portal with API docs & code samples
No Contract: month-to-month billing
Unlimited document storage

No credit card required to sign-up.
Extended Trial for Students with .edu email address.
Growth
Ideal for high volume (unlimited transactions / mo)
Per Receipt Quote Per Invoice Quote
Sliding price rates available for scaling firms.
Self-Service API Portal + Mobile SDK (Lens)
Contract: month-to-month billing & SLA
Show more features…
Ready-to-Go! Out of the Box
Data Extraction Expert You Can Trust
Cost Saving
Veryfi is 5x more economical than using alternative human solutions, offshore labor or solutions that rely on templates. With Veryfi you can be up and running in minutes saving your organization 90% of the time and money wasted on alternative solutions.
Superior Accuracy

Veryfi out-of-the-box comes with accuracy and speeds surpassing human labor. Veryfi takes 5 seconds to process an invoice that a human would in 10 minutes.

Watch Human vs AI Video
Data Privacy First
Veryfi is SOC2 Type2 Certified and takes all measures to protect your PII. Data privacy is one of Veryfi's pillars. Veryfi also complies with CCPA, GDPR, ITAR, HIPAA and will sign a BAA.
Loved by Customers World Wide
How does Pricing work?
Billed monthly based on data extraction API calls you made. If an invoice has 2 or 3 pages (all related) but is a part of the same API call then this is classified as 1 API call.
What is an API Transaction?
An API Transaction is a request to extract data from a single financial event that spans no more than 3 pages. Veryfi can support 3+ page financial events transactions but this will require a custom setup to compensate for the additional load of extracting large volume documents. Contact support@veryfi.com if you need this type of setup.
Which languages do you support?
English, Swedish, Spanish, Portuguese, Dutch, Italian, French, German, Danish, Chinese, Norwegian Bokmal, Russian, Malay, Thai, Vietnamese.
What do we do if my geography isn't supported?
This is most likely due to low volume of data (receipts / invoices) from that geographic region. If you are willing to share data with us we will train our machine model to support your geography.
Is this really 100% machines end-to-end?
Yes. We have not seen humans capable of such feats extracting dozens of fields in seconds. Rule of thumb for identifying human-in-the-loop solutions is the SPEED and QUANTITY of data extracted from each document.
What data-privacy laws do you honor?
CCPA, HIPAA, & ITAR in the US, GDPR in EU and PIPEDA for Canada.
How do you differ from Competitors?
Veryfi OCR API is a fully baked solution. We do not need your data to train the system (unless it's a region outside our support) and will honor any data processing agreement (DPA).
Veryfi OCR API accuracy surpasses our competitors. This is a hard problem to solve.
Veryfi OCR API extracts much more data than our competitors. Fields Veryfi Extracts.
Veryfi OCR API is much more economical than using humans-in-the-loop or template solutions.
What can I build using Veryfi OCR API?
Expense Management product with real-time data extraction from receipts.
Real-time Bill Payment ( Snap2Pay demo)
Give your ERP Superpowers by eliminating data entry for your customers.
Supercharge your Loyalty programs with personalized Coupons (vouchers) based on purchase behavior.
Invoice analytics to optimize company costs in real-time.
Automate your Accounting practice by automating bookkeeping.
Can I resell Veryfi OCR API in my country (outside of US)?
We assess each case on an individual basis. Please reach out to sales@veryfi.com with your proposal including your background in sales and your idea for distribution in that geography.
Can I sell the Veryfi OCR API as an independent agent in the US?
Yes. We offer lucrative commission structures, provide sales material and help you succeed. Please send your resume to sales@veryfi.com
The Leader in Data Extraction
Vendor

Name
Address
Logo
Phone
Fax
Email
Latitude
Longitude
Website Url
VAT Number (Value-Added Tax)
ABN Number (Australian Business Number)
Store Number

Values

Subtotal
Discount
Cashback
Shipping cost
Tax (VAT, GST)
Tip
Total
Rounding
Currency
Currency Exchange Rate
Insurance Amount

Meta

Document Type (receipt, bill, check & purchase order)
Document Title
Category
Package Weight (eg. kg/lb)
Date

Invoice Date
Due Date
Payment Terms
Order Date
Ship Date
Delivery Date
Start Date (or arrival in hotel folio)
End Date (or departure in hotel folio)

Identifiers

Account Number
Invoice Number
Purchase Order Number
Reference Number

Bill To

Name
Address
Phone Number
Email
VAT Number

Ship To

Name
Address
Tracking Number

Barcodes
Line Items

Date
SKU (Stock keeping unit)
Section
Description
Quantity
Unit of Measure
Price
Tax
Tax Rate
Discount
Discount Rate
Total
Type (food, product, alcohol,..)
Weight (eg. kg/lb)
Start/End Date
HSN (Harmonized System Code/Number)

Tax Lines Breakdown

Tax name
Tax rate %
Tax amount

Bank Information

Bank name
Routing number
Account number
IBAN (International Bank Account Number)
SWIFT / BIC

Payment Method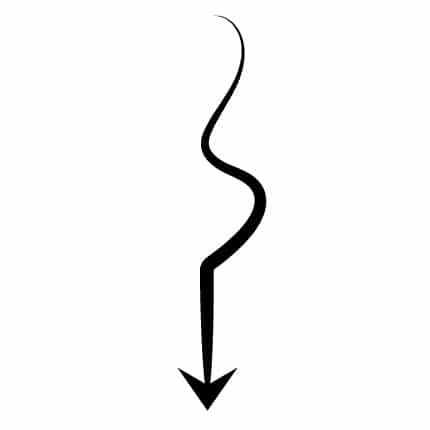 Try It Now