The Veryfi Lens is a way for you to Collect documents in a secure manner, backed by real-time machine extraction.
Veryfi Lens is available in every Veryfi app but the NEW Veryfi Lens is available in v2.1.1+ sporting a new camera experience and features. Please upgrade if you are running an old version of Veryfi app.
Minimalistic Camera Experience
Clean and easy to use experience. Explore the gestures we built into this experience.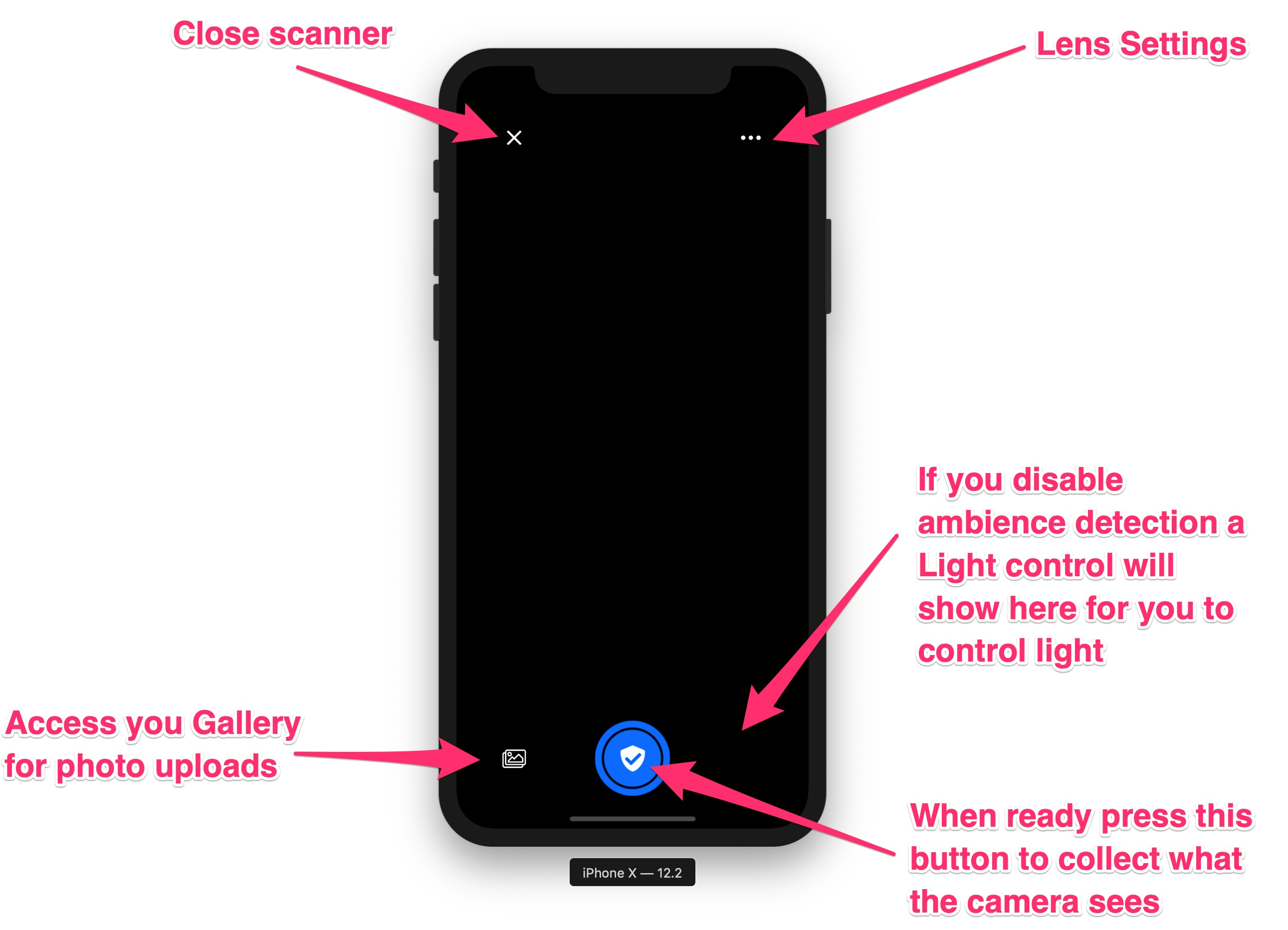 Powerful Preview Screen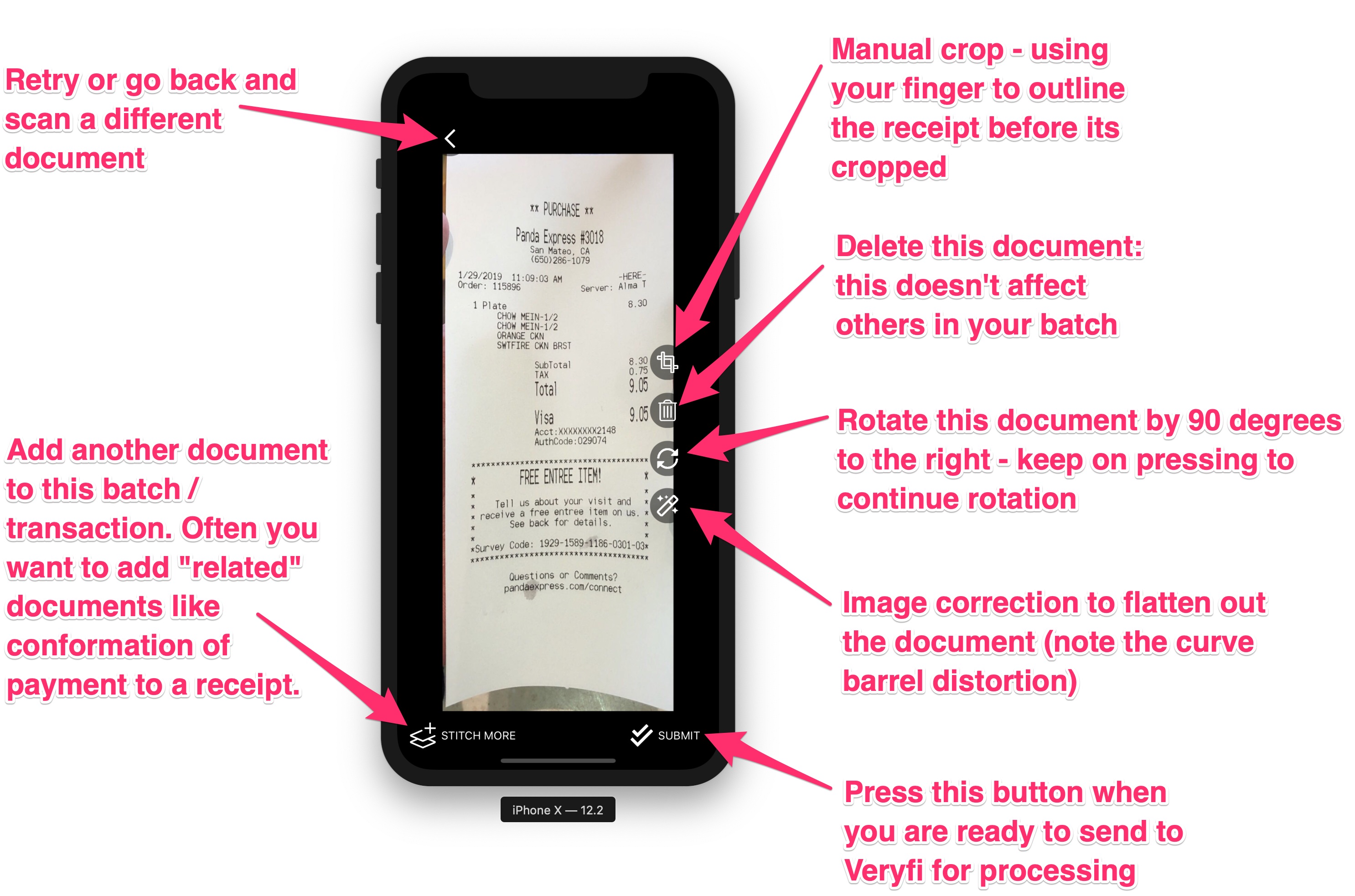 Lens Menu
Myriads of ways you can collect documents into Veryfi using sources like:
Paper & digital receipts
Paper & digital invoices (including line items with tax, total and categorization)
Paper & digital bills
Paper checks (cheques)
Business cards
PDF417 and QR barcodes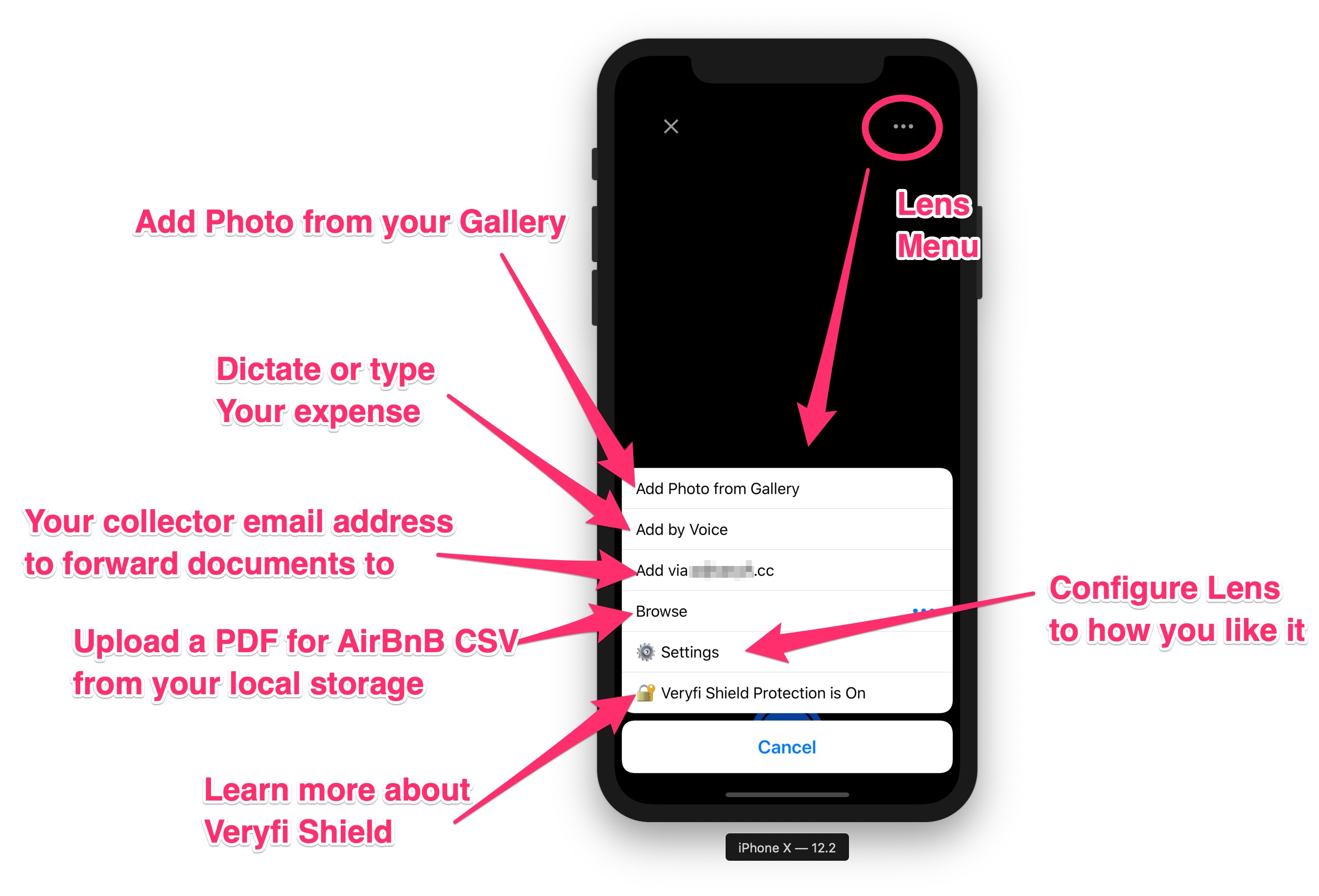 Feature rich camera settings!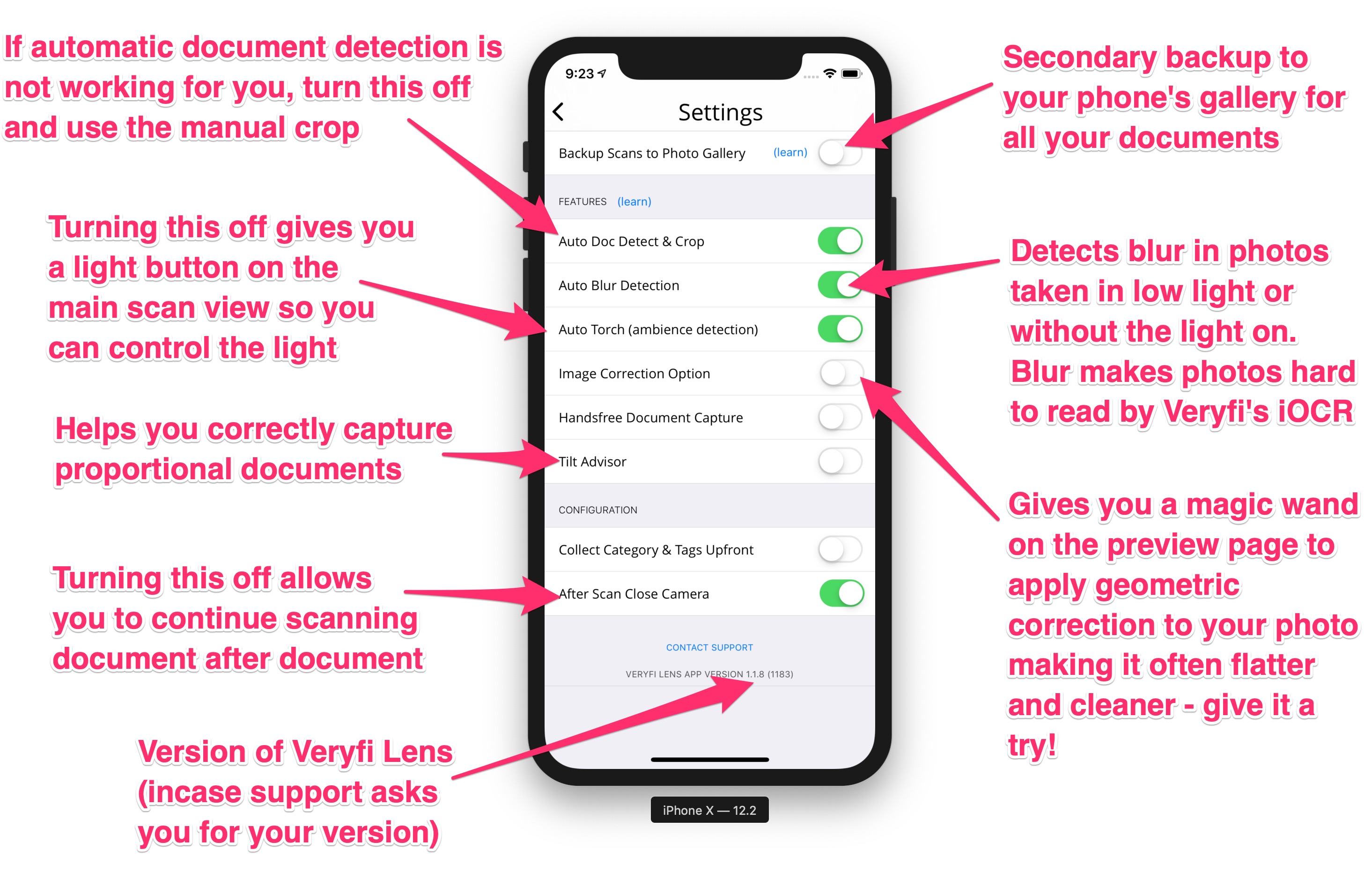 The power in your hands
Veryfi Lens works with Veryfi API to extract, label and categorize your photo in 3 seconds!
Vendor name, vendor address, vendor type, vendor phone number
Vendor Logo (with training ability)
Transaction totals (including handwritten)
Transaction subtotals
Tax including International taxes (GST, HST, TVP, TVQ, VAT et al)
Tips (including handwritten)
Date & Time
Payment type including Card number and Card type (Visa, Amex, MasterCard et al)
Currency detection with automatic currency conversion when traveling overseas.
Conversion (exchange rate) for foreign currency is based on the date on the receipt/invoice
Automatic receipt categorization based on applicable regional accounting/tax codes
Bill to Name and Bill to Address
Invoice information like Invoice Number, Account Number, Due Date etc
AND World's 1st machine powered end-to-end line-by-line item extraction from receipts, invoices and bills
Have questions? Reach out to us on support@veryfi.com or read out FAQ on Veryfi Lens.