The best receipt scanners can do the following:
Extract data from accounts payable items, including invoices and receipts
Classify accounts payable items
Archive and organize your receipts for easy storage
Have a dashboard that lets you manage multiple accounts
Feature multiple submission methods
Let you submit purchase invoices and expense claims
Work on both Android and iOS
Intuit listed Veryfi as one of the best receipt scanners for small business owners.
Veryfi offers easy-to-use receipt software that doesn't fall short on features. Users may mail, scan, email, or upload their receipts for processing or dictate the information through their Apple Watch. Veryfi uses AI-powered technology to pull the necessary data from digital and analog files for accurate, automated data entry, and the company releases regular updates to keep its automated technology competitive.
You can choose from different Veryfi apps depending on your needs. The Core app handles your expenses and receipts, while the Logbook app offers hands-free travel tracking. Whereas the Timesheets app lets you track your employees' time on various projects.
Read the full article
Track Receipts & Expenses across Projects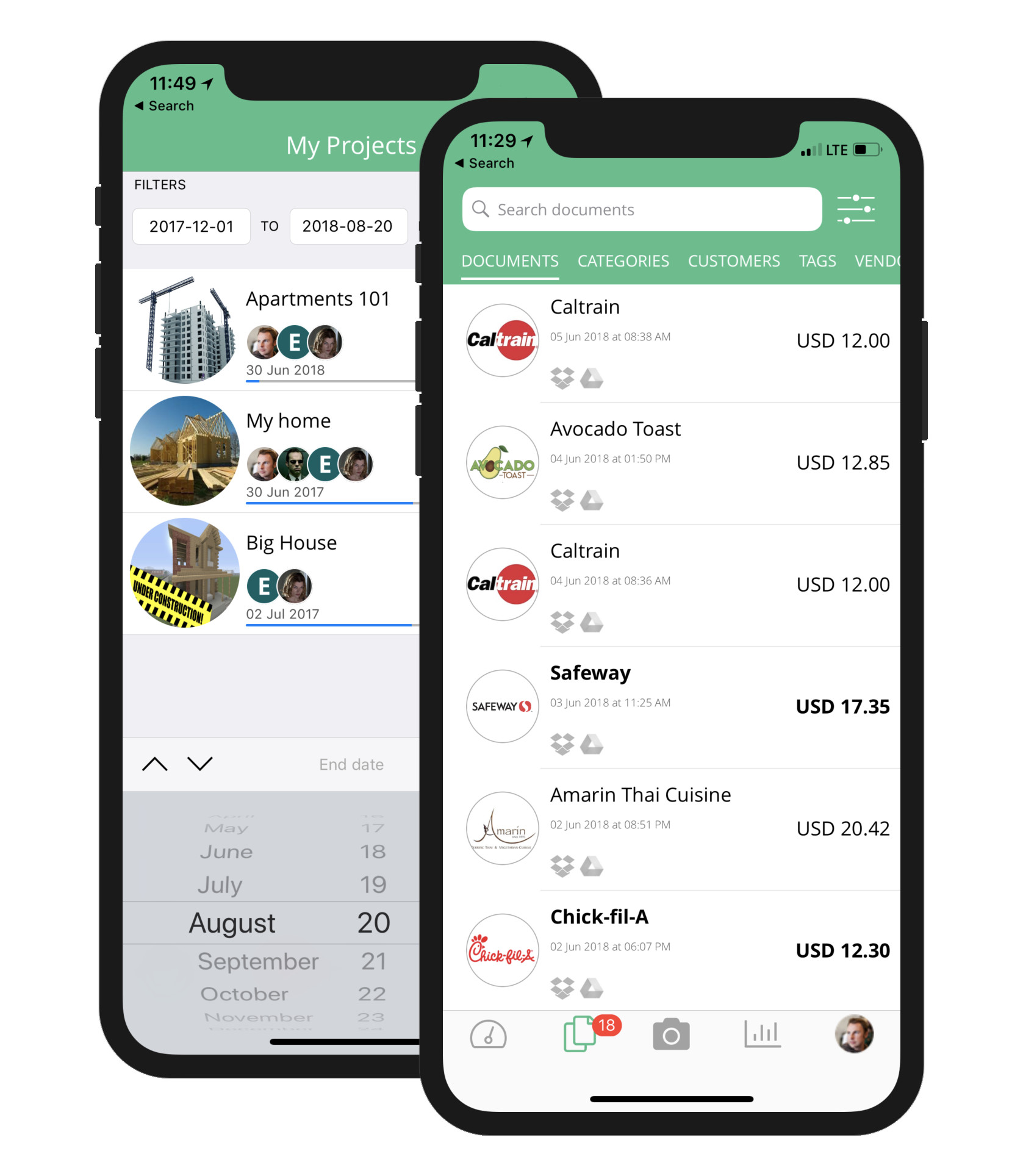 Features:
Track income & expenses
Extracts data (iOCR) from receipts, bills & invoices in real-time
Manage projects & customers
Sync to QBO
Reconcile transactions with integrated bank feeds & statements
Split expenses across up to 3 profiles (eg. business, personal)
Run advanced reports (P&L, balance sheet, expenses/receipts)