Aug 04, 2017 • 2 min read
Rules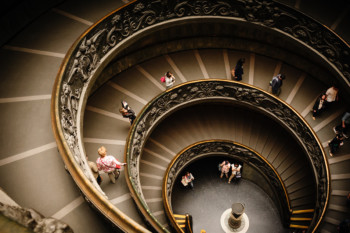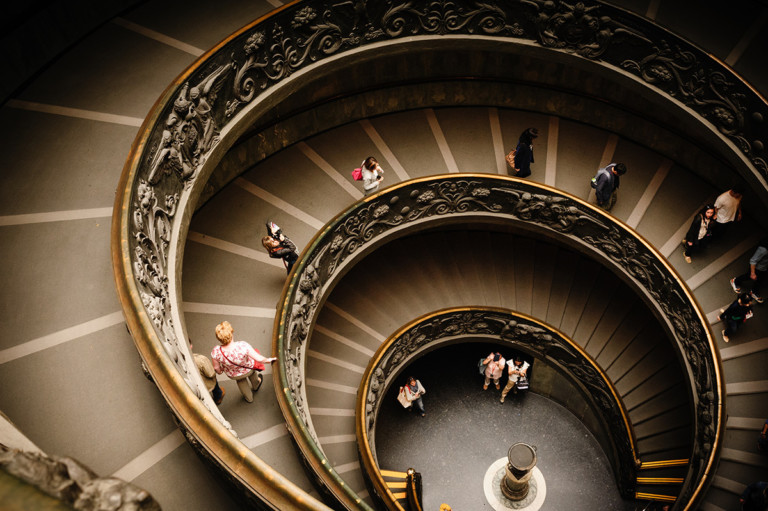 Rules are the IF THIS THEN THAT (IFTTT) of Bookkeeping. Rules simplify your Veryfi experience. Rules also speeds it up by removing friction of manual labor for classification or tagging. Simply, Rules are for automating your workflow.
Use cases
You have work expenses you want to feed automatically into Xero for accounting purposes and/or reimbursements.
You would setup a rule with a Tag "xero" (as per our Xero guide) and from "Origin" enable scanned & emailed (source of receipts) and under "Filter" select "paid with card". Finally enter the last 4 digits of that card below the filter selection. The system will look out for receipts with that specific card payment and when found automatically push them to your Xero account. Simple right?
How about you want "all" your receipts to go into Xero.
You would follow the same steps outlined above but under "Filter" select "All". This means All Receipts should be automatically tagged with "xero" tag which is as per our Xero integration guide a trigger to push that receipt automatically into Xero. The same would apply for Intuit QuickBooks.
Or maybe you want to track receipts from a specific Place.
Like a coffee shop. To see how much you spend on those Lattes. It does add up. In this instance you would select the "from place" "Filter" and an appropriate Tag name. The system does the rest automatically.
Rules on IOS step by step
1. Inside Veryfi app, navigate to "More > Rules" and then press +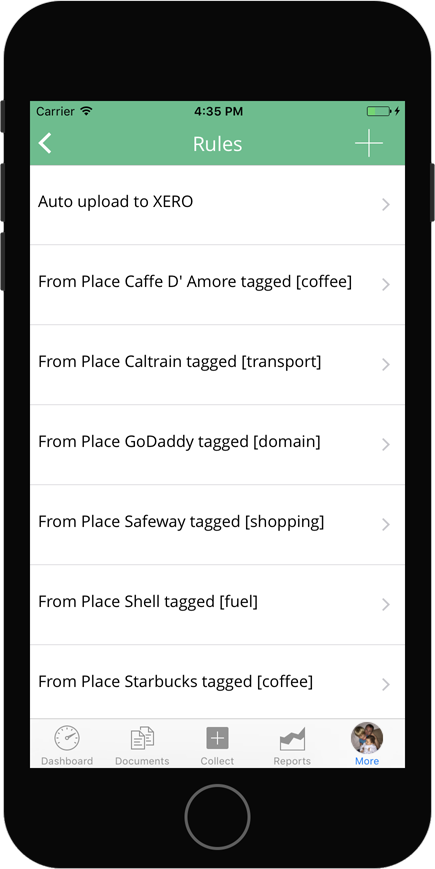 2. Follow the 3 Step process to create your 1st rule.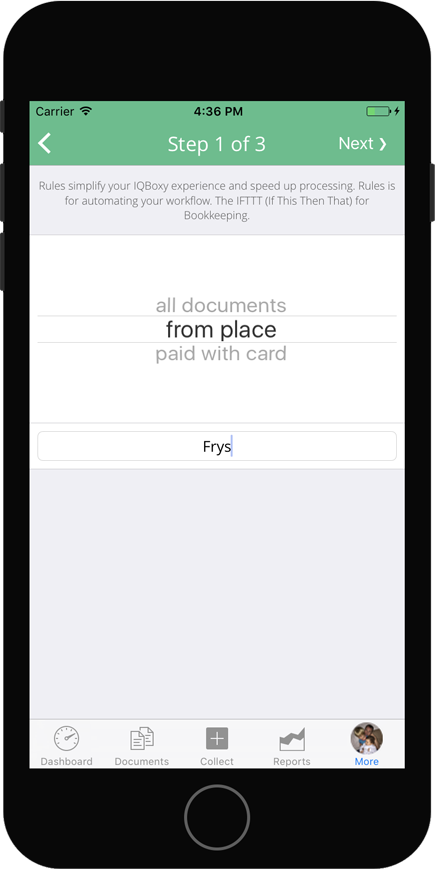 3. After the Rule is created, it will appear in the list of Rules.
That's it. Fast and easy.
Rules on the Hub (web portal)
Login to the hub https://hub.Veryfi.com/
Click "Rules" from the left hand menu. Existing Rules will show up in a table with a tab "Add Rule" to add a new rule.
To delete existing rules, press the dotted pipe | icon far right of each row to reveal the delete option.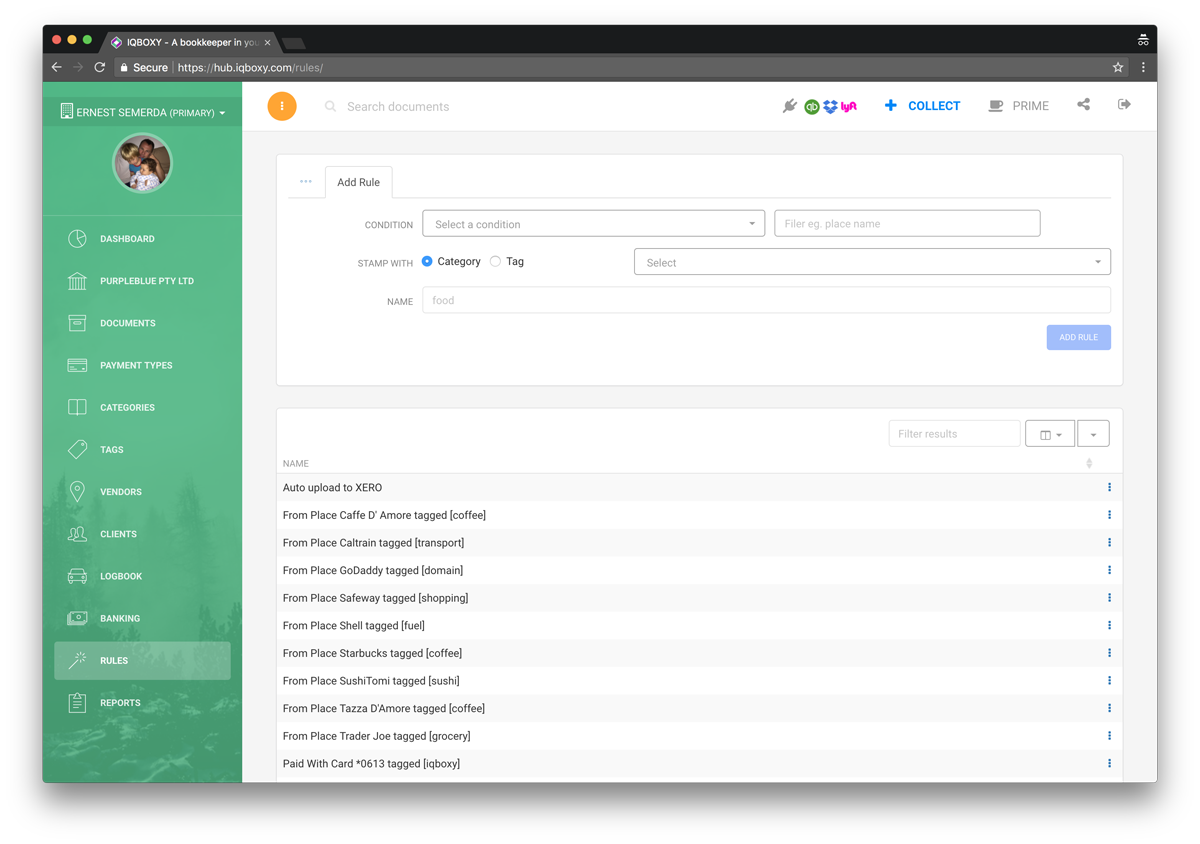 Availability
iPhone 

Android 

Web (Hub) 
All this in the ONE Place.
Let's make your life easier & more sophisticated?