Reporting
Apr 26, 2017 • 2 min read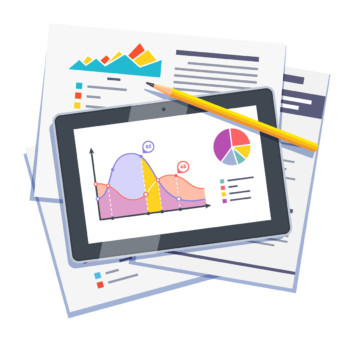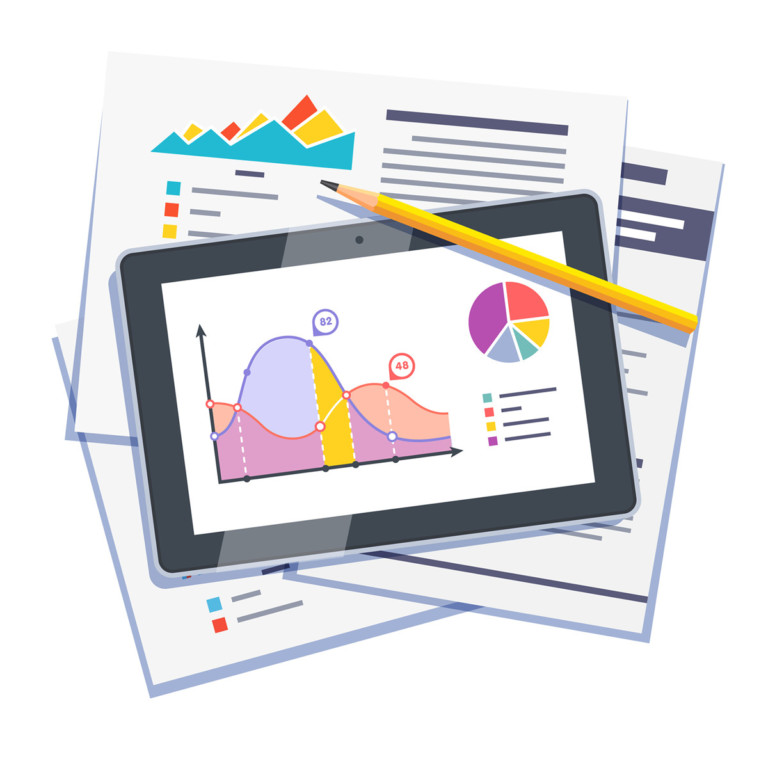 Whether you want to generate an expense report, a document or timesheet report, it's all easy using Veryfi. Below are examples showing you the power of Veryfi's reporting in both the Veryfi mobile app and online using Veryfi's hub (web app). At anytime you need help, you can check out all the other reporting examples we listed on our FAQ page or contact us on support@veryfi.com
Crafting a Report inside Veryfi
Mobile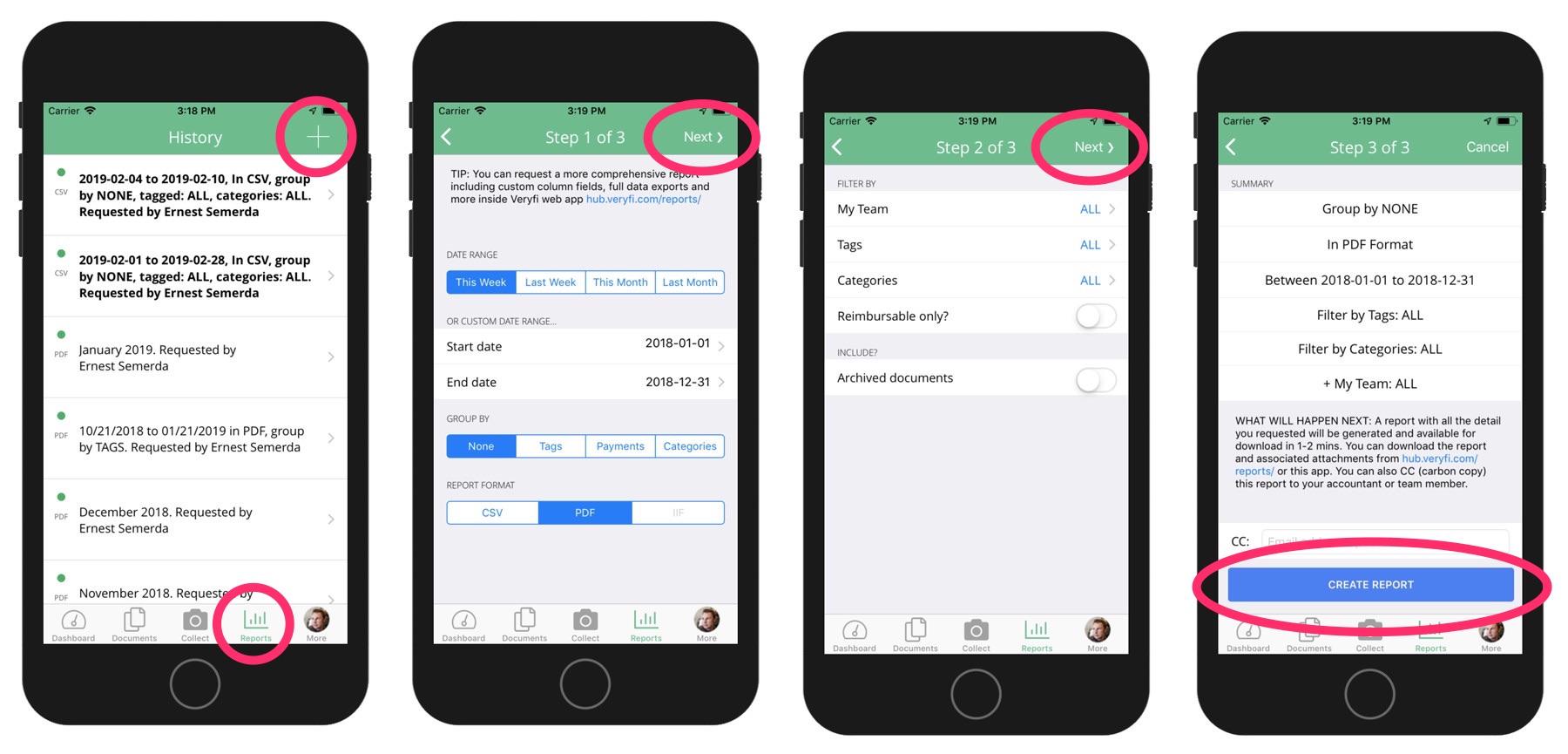 Note:
Unread reports are bolded just like your email client. This way you know what needs to be reviewed.
A Monthly PDF report is automatically sent to you from Veryfi. This report contains charts and tabular data points for the last month.
Hub (web portal)
To generate a more complex report we encourage you to use the Veryfi Hub. There is a lot more settings and options to customize your report inc columns you want included, data grouped by and for who on your team etc..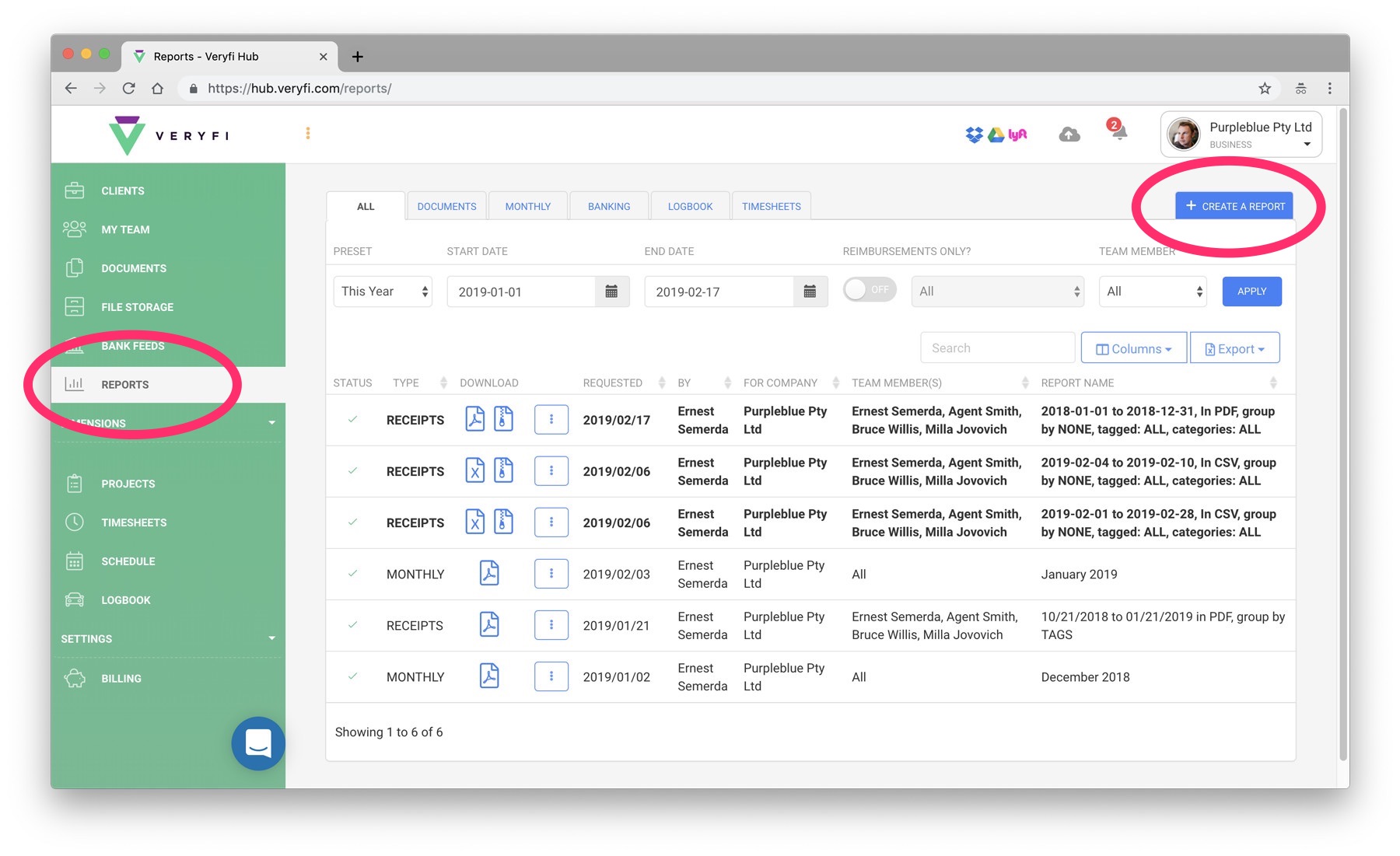 Using your computer's internet browser, navigate to https://hub.veryfi.com/reports/ (you may be prompted to login if its your 1st time)
If you weren't taken to the Reporting view showing you the history of all generated report then press REPORTS from the left hand menu.
On the Reporting view, press the blue CREATE A REPORT button (located in the far right side)
A modal window will open showing you all the options you can use to filter data by, group by, report type inc advance options to customize columns, by customers and projects, team members etc.
When ready, just press CREATE REPORT button located right at the bottom of the modal window to start the creation process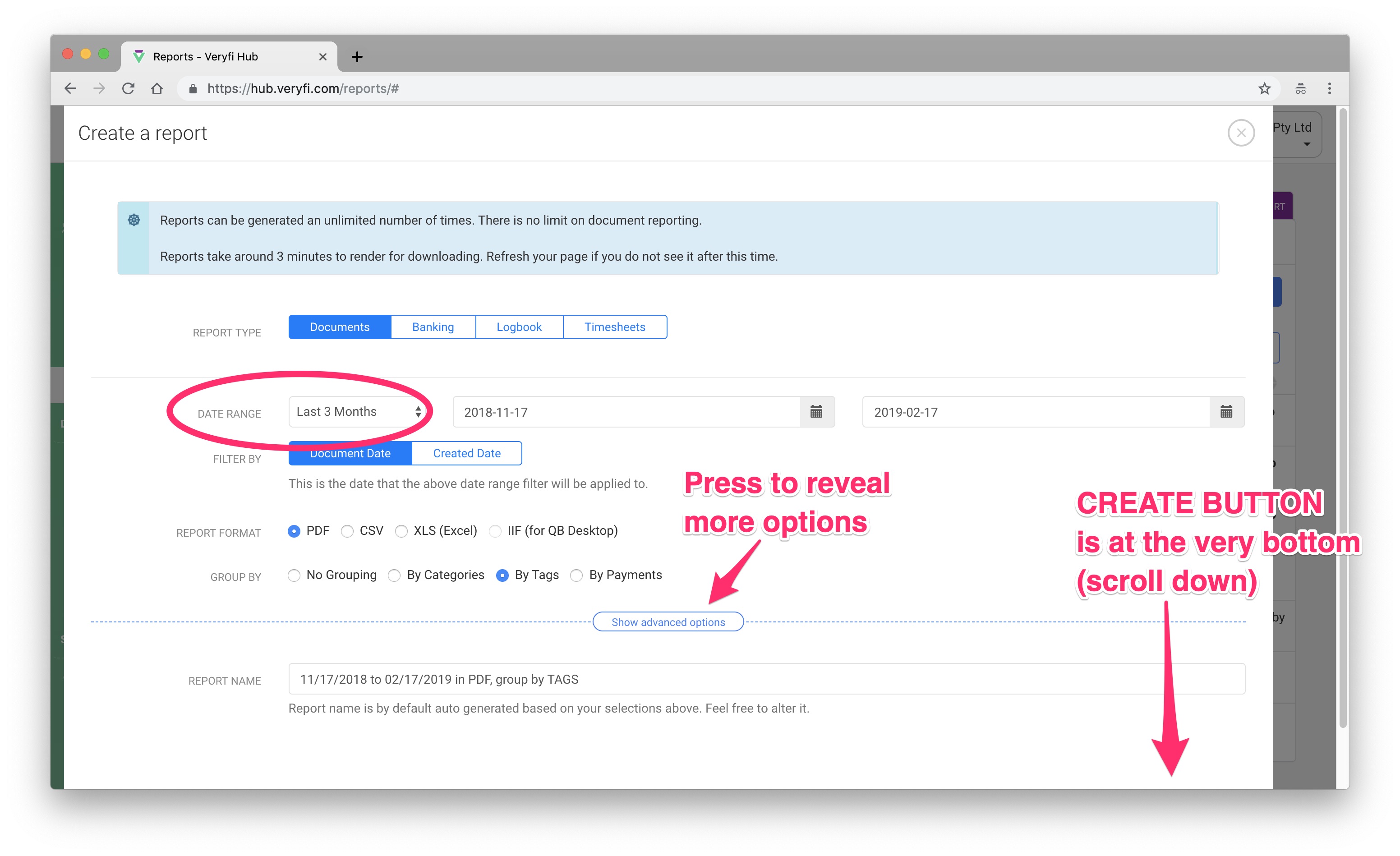 NOTE: Large reports can take up to 3 mins to generate especially if they have the original images bundled into a zip file.
CSV Export real-time data
If you want to generate your own charts using your choice of presentation tools, you can request the data in CSV (Comma-separated values) format. A CSV file is plain text and is often opened and used in Excel.
Select the Date Range of the data and hit APPLY button to refresh the view with that data
Now press EXPORT (as shown below) to get that data as a CSV. The file is downloaded immediately for you to work with.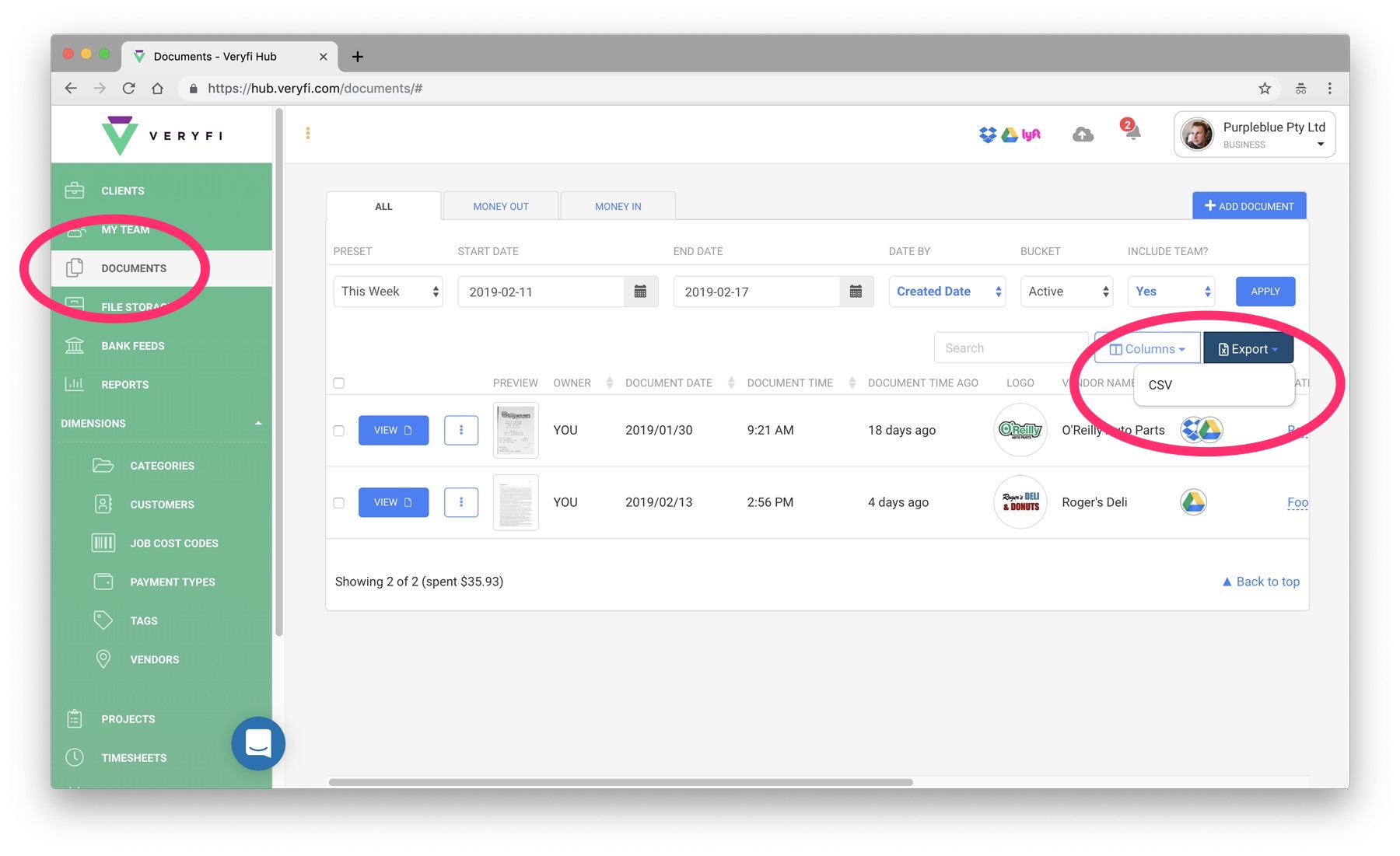 FAQ: additional reporting articles
Did we missing a report?
We are adding reports on a regular basis so if you need a specific report or one that we may be missing then please contact us.