Thank you! Veryfi on Capterra 2021 shortlist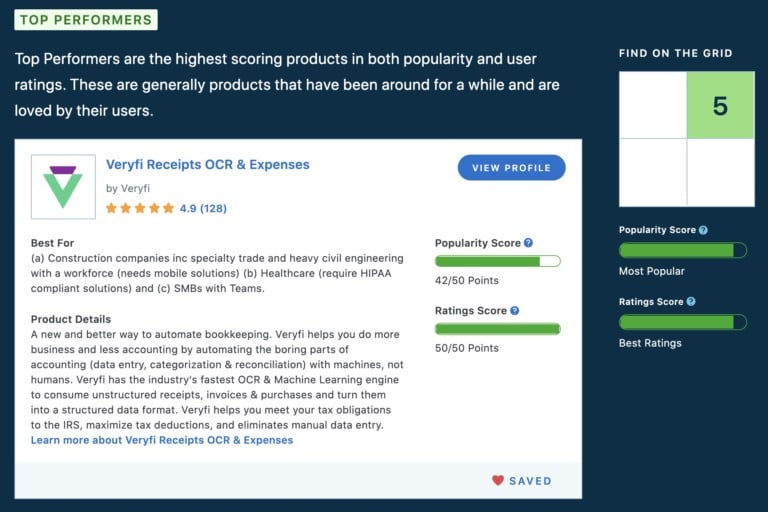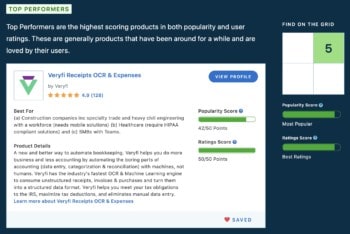 Wanted to share some exciting news- Veryfi placed 2nd in Capterra's shortlist for best expense report software! Big shoutout to our customers for an overwhelmingly positive reception (127 reviews with an average rating of 4.9 stars). Read more about it here
API Superpowers at the Core
At the core of this receipts OCR & expenses app is Veryfi's real-time data extraction and transformation API. The same API you can start using today and embed into your own expense management application.
Veryfi's receipts OCR & expenses app is niche and limited to basic expense management but powerful data extraction from receipts and invoices. If you are looking for an expense management app with full features like travel, policies, etc… then reach out to us and we will direct you to one of our partners who are using Veryfi APIs.
Veryfi is a Top Performer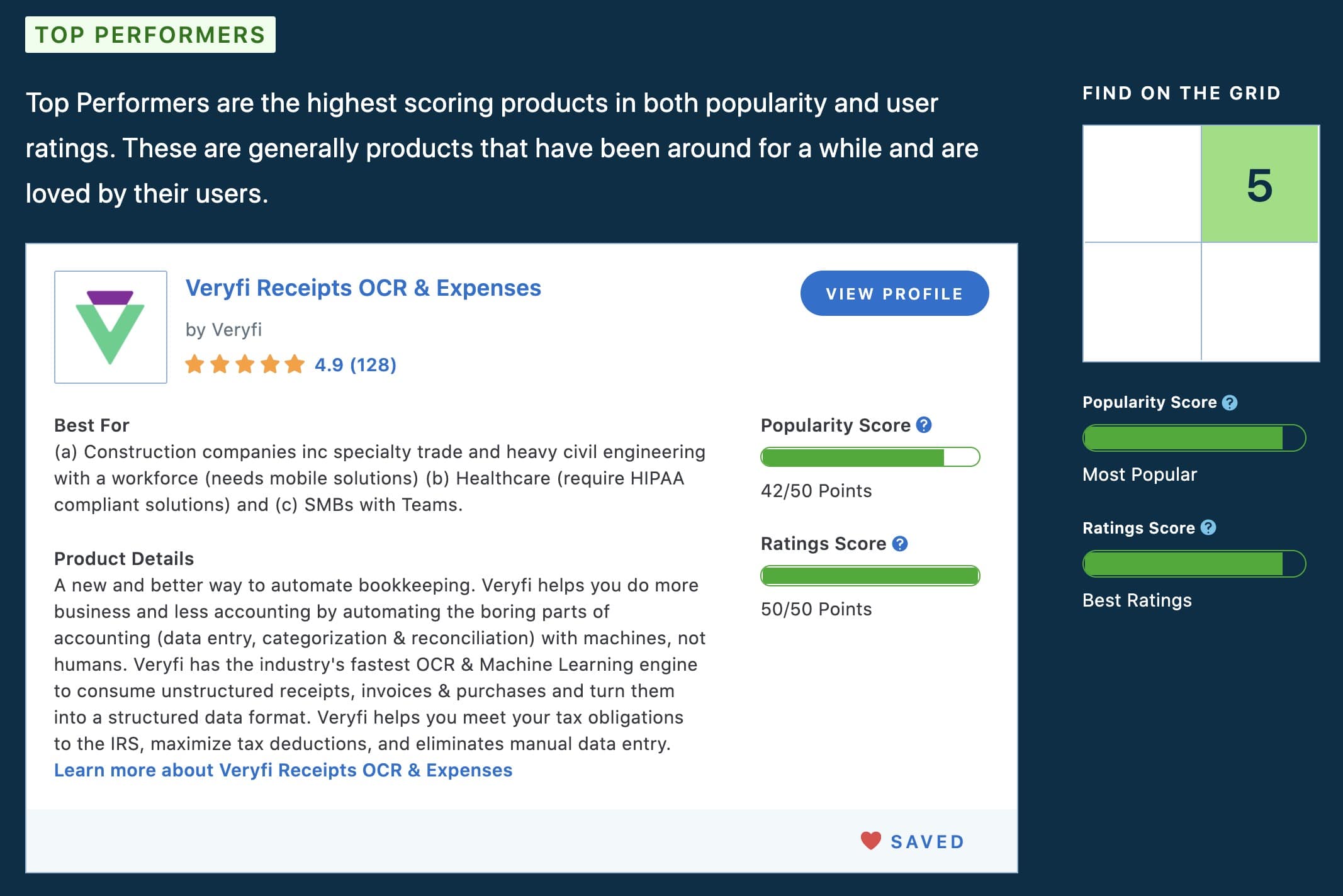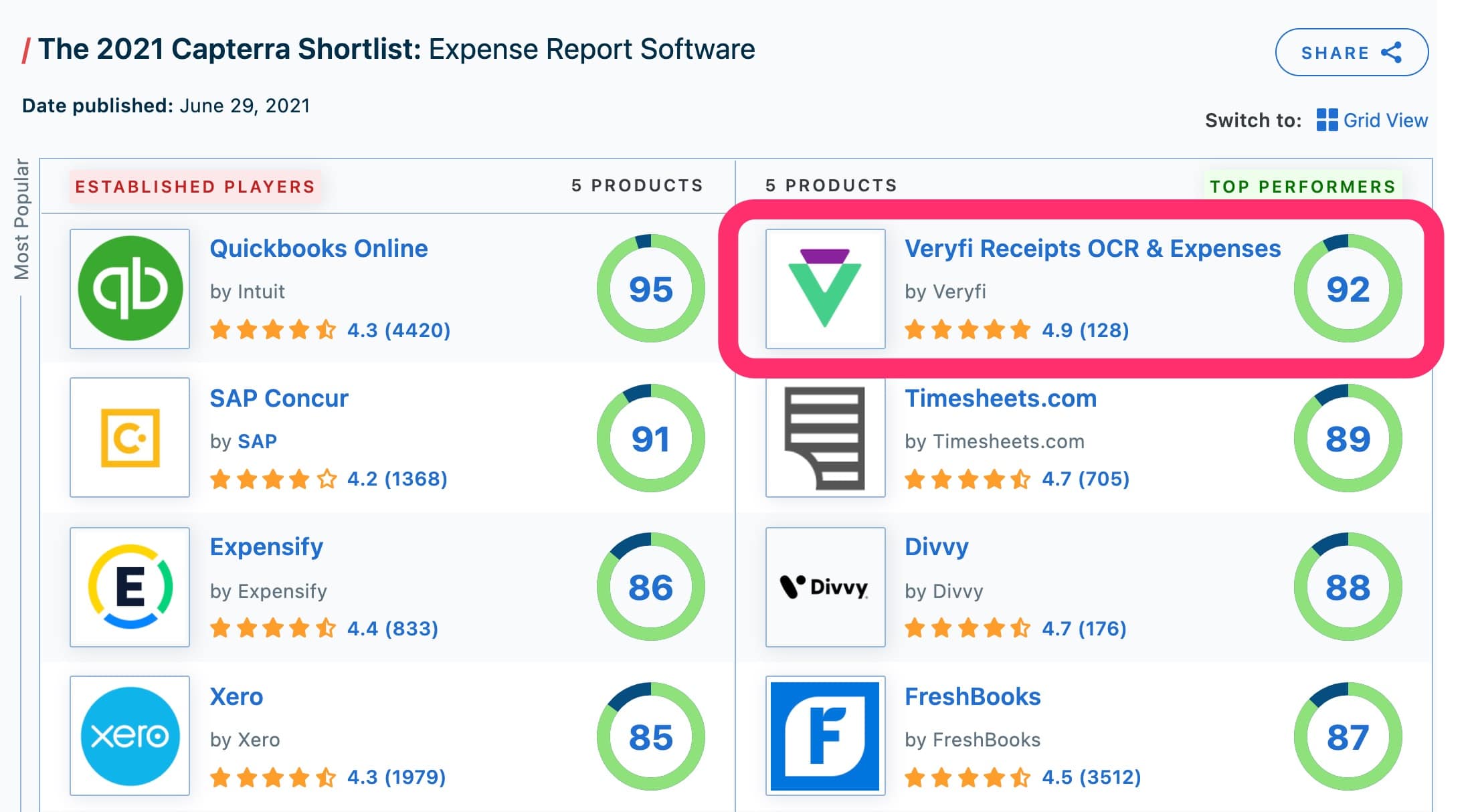 Spread the Love ❤️‍🔥
We want to continue showing people how awesome Veryfi's expense software is and we need your help. Take a few minutes to leave a review here and we'll give you a month of service for free! 🙏
Ernest & Dmitry
Veryfi Cofounders
Drop an invoice or receipt into the form below and watch how in seconds Veryfi extracts a goldmine of data.