Jan 31, 2018 • 2 min read
Project based Business Intelligence with Bookkeeping in your browser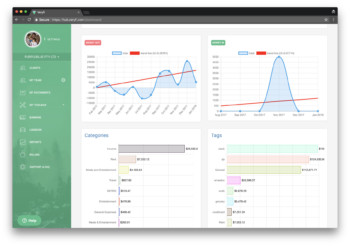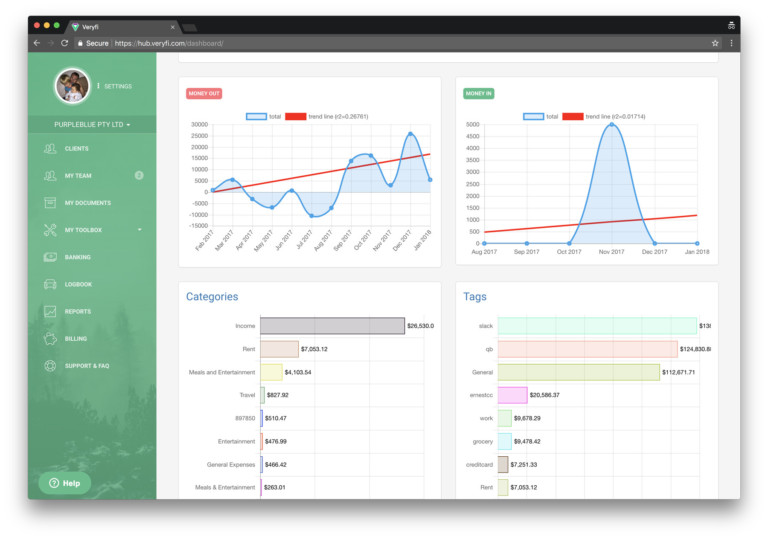 Veryfi helps you do more business and less accounting by automating the boring parts of accounting (date entry, categorization & reconciliation) with machines, not humans.
Access Veryfi Web App (hub)
Veryfi Live Demo at Envestnet | Yodlee HQ in Silicon Valley
About Veryfi web app
VERYFI USES OCR & MACHINES ONLY
Veryfi has the industry fastest OCR & Machine Learning engine to consume unstructured receipts, invoices & purchases and turn it into a structure data format. Veryfi helps you meet your tax obligations to the IRS, maximize tax deductions and eliminates manual data entry.
VERYFI IS REAL-TIME
Receipts are transcribed in under 3 seconds by machines. Not humans who take minutes to hours to process receipts.
VERYFI IS SECURE
Not only secure but also HIPAA compliant and meeting the General Data Protection Regulation (GDPR) guidelines.
VERYFI AUTOMATES YOUR ACCOUNTING
Seamless automatic publishing of verified data into your Sage, QuickBooks or Xero.
VERYFI IS FOR SUPERHEROES LIKE YOU
Because staying on top of your "money in" is as important as "money out". Veryfi will help you organize your finances and find tax deductions in real-time. On average, a Veryfi Superhero identify $8,300 in potential tax savings per year. Superheroes should demand the best and we want to give you the best!
Learn how to get started: https://www.veryfi.com/welcome/starting/
VERYFI IS SECURE
Veryfi is the only system-of-record you can trust. This is because your financial data is safe and secure from prying eyes. Unlike others who use humans to process your receipts, we use machines. End-to-end. 0 human intervention.
BOLT-ON CONNECTORS TO EXTEND VERYFI
Veryfi provides pain-free 30 second integrations with all the popular apps you may be already using. Extend the power of Veryfi with the following Connected Apps:
(a) Storage: Evernote, Google Drive, Microsoft One Drive, Box, Dropbox
(b) Productivity: Slack, Microsoft Office365
(c) Accounting Software: Sage, QuickBooks Online, QuickBooks Desktop, Xero, Saasu and Freshbooks
(d) Payroll/HR: Rippling for payroll & new hire checklist
(e) Data Feeds: PayPal, Uber, Lyft
YOUR ACCOUNTANT WILL LOVE YOU
Veryfi also caters for your accountant and bookkeepers. Inside the Veryfi Hub (web portal) we give you the power to invite your accountant so they can see your data in real-time. This not only helps you get your taxes done faster but also eliminates the burden of emailing/sending paper document. Learn more on how to invite your accountant here: https://www.veryfi.com/features/invite-your-accountant/
Access Veryfi Web App (hub)
All this in the ONE Place.
Let's make your life easier & more sophisticated?