A System of Record
for Limited Partners
Centralize the management of all your investments and automate data extraction from expenses and invoices.
Loved by partners worldwide
How It Works
Collect documents using email, API or drag & drop into the Veryfi Portal.

All document formats like PDFs, images, html, ZIP files for bulk upload are supported.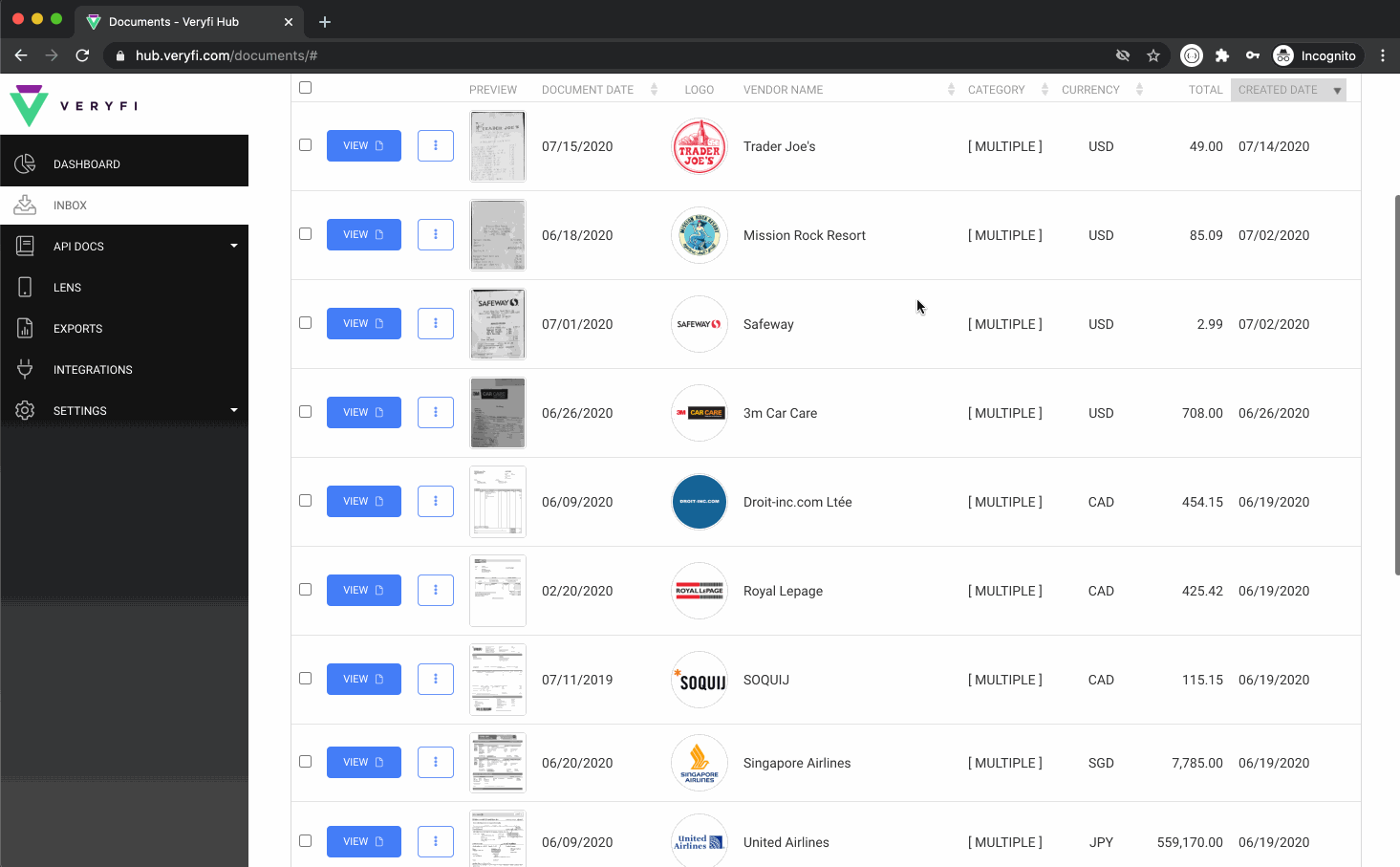 Veryfi extracts a goldmine of data (shown right) from commercial documents in seconds without any expensive setup or onboarding. It's ready to go out-of-the-box the minute you signup.
Vendor

Name
Address
Logo
Phone
Fax
Email
Latitude
Longitude
Website Url
VAT Number (Value-Added Tax)
ABN Number (Australian Business Number)
Store Number

Values

Subtotal
Discount
Cashback
Shipping cost
Tax (VAT, GST)
Tip
Total
Rounding
Currency
Currency Exchange Rate
Insurance Amount

Meta

Document Type (receipt, bill, check & purchase order)
Document Title
Category
Package Weight (eg. kg/lb)
Date

Invoice Date
Due Date
Payment Terms
Order Date
Ship Date
Delivery Date
Start Date (or arrival in hotel folio)
End Date (or departure in hotel folio)

Identifiers

Account Number
Invoice Number
Purchase Order Number
Reference Number

Bill To

Name
Address
Phone Number
Email
VAT Number

Ship To

Name
Address
Tracking Number

Barcodes
Line Items

Date
SKU (Stock keeping unit)
Section
Description
Quantity
Unit of Measure
Price
Tax
Tax Rate
Discount
Discount Rate
Total
Type (food, product, alcohol,..)
Weight (eg. kg/lb)
Start/End Date
HSN (Harmonized System Code/Number)

Tax Lines Breakdown

Tax name
Tax rate %
Tax amount

Bank Information

Bank name
Routing number
Account number
IBAN (International Bank Account Number)
SWIFT / BIC

Payment Method
Veryfi categorizes all your documents using your own chart of accounts. Plus;
Detects duplicates
Detects and supports global currencies
Reads multiple taxes (VAT, GST etc)
Understands International languages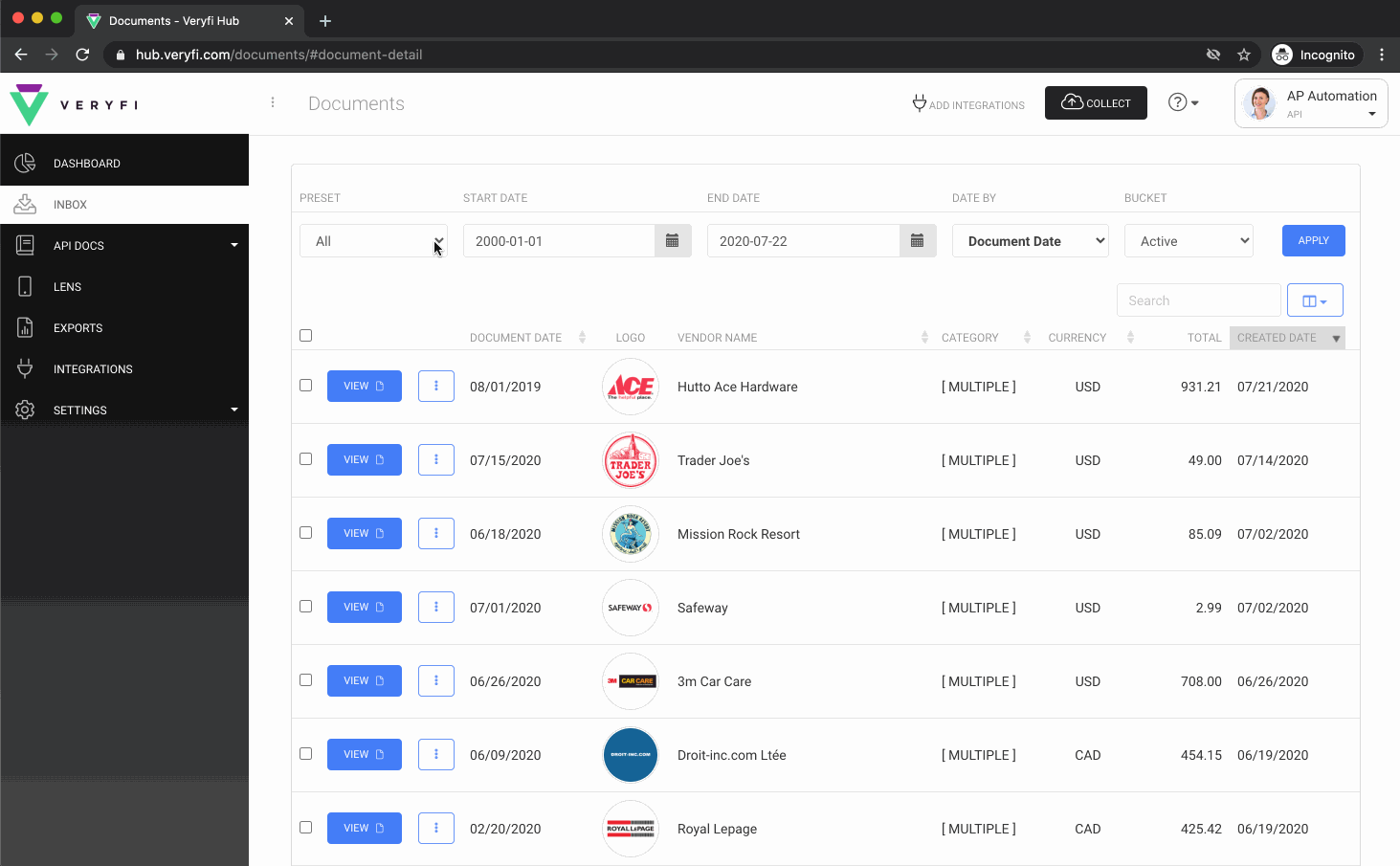 Export document data in all common formats:
or directly into your favorite accounting software.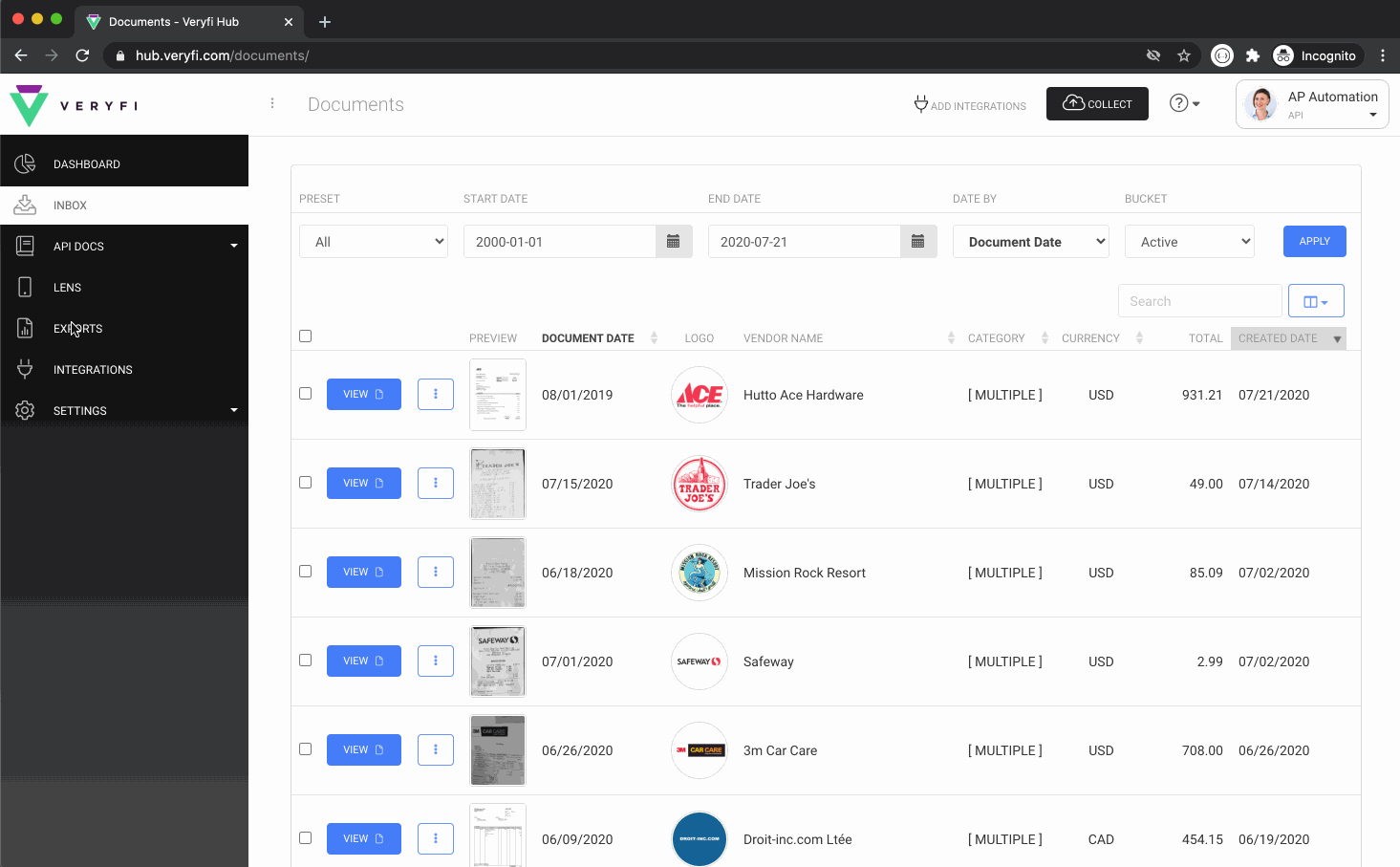 Extract Data from Documents
Invoices
Save 10 mins of data entry per invoice. Untap a goldmine of data down to line-items.
Bills
No more painful data entry recording resturant bills for reimbursement.
POs (Purchase Orders)
Capture and extract a goldmine of data from commercial documents in your enterprise resource planning system.
Expense Receipts
Eliminate painful and tedious document capture and data entry of your business expenses.
FMCG/CPG Receipts
Extracts SKU line-items from retail receipts so you can understand consumer spend across vendors.
HSA/FSA Receipts
Healthcare benefit accounts are regulated by the IRS. Keep track of your receipts while complying with new data privacy regulations.
Additionally, Veryfi also supports data extraction from Hotel Folios, W-2, W-9, Credit Cards, Business Cards and Insurance Cards. Learn more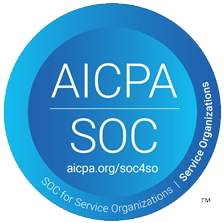 Bank-grade security and compliance
Veryfi is SOC2 Type2 Certified. GDPR, HIPAA and CCPA Compliant inc. GovCloud (for Federal Customers). Best of all, No Human-in-the-loop.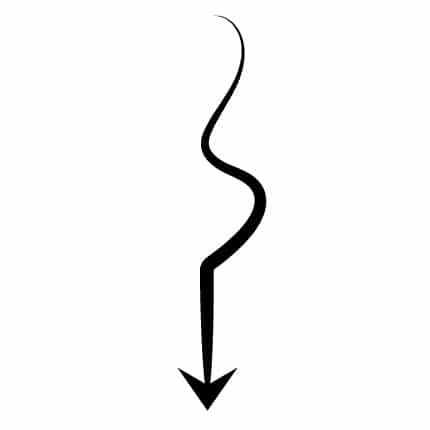 Try It Now