Money app: Smarter Project & Expense Management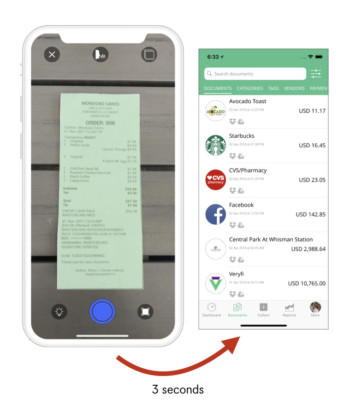 Go from Chaos to Order

A new and better way to automate bookkeeping. We went from a weekly chaos of receipts and frantic data entry into QuickBooks Desktop to full real-time automation and transparency in a single day. Veryfi is now my team's all-in-one bookkeeping copilot.

Wes from Mahogany Builders, Chicago
"Most of the information to make better decisions sits inside a company."

Chamath Palihapitiya, Billionaire, Investor at Social Capital
Features
Veryfi comes packed with a slate of time saving automation tools at your disposal
No data-entry
Boost team productivity by automating data-entry, status updates and communication
Sonim Integration
Extend product with Sonim ultra-rugged smartphone custom button integration
No more waiting
3 seconds. That's how long it takes to extract all data from receipts, invoices and bills, auto entry and categorize each financial transaction
Bank feeds & reconciliation
Support for 15K US banks. Match the balances in an entity's accounting records for a cash account to the corresponding information on a bank statement
Bills Fetch
Got Bills? Using your new ___@veryfi.cc email address forward them (or setup rules) for processing
Team Controls
Manage your team's business expenses, budgets and track reimbursable business expenses even as they travel geographically
Job costing
Accurately track all job costs in one place and monitor everything from invoices to timecards to purchase orders
Document Management System (DMS)
Track, manage and store any document in the field to reduce paper and centralize all your knowledge.
Mobile accessibility
Desk chains be gone! You can access all your project expenses, reports, documents, and your budget from your iPhone, Android or Tablet 24×7
Why Veryfi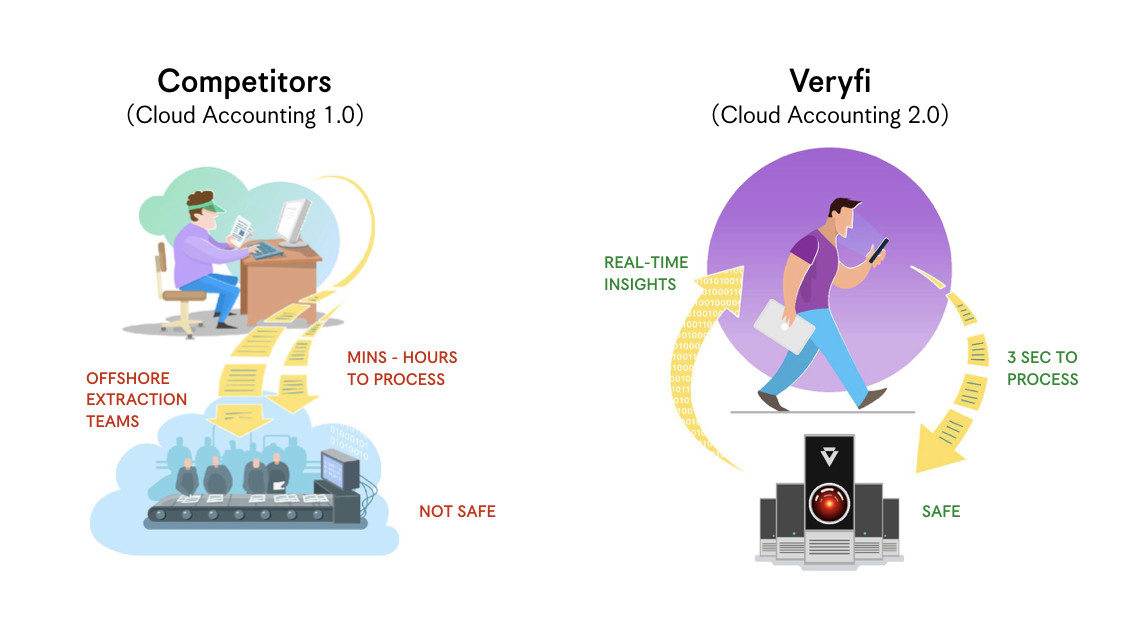 Modern Bookkeeping with Veryfi is much more fun than traditional bookkeeping
Veryfi has Fort Knox Data-privacy and security
GDPR, HIPAA, and CCPA compliant
Veryfi is a Leader in Data Extraction & Automation of Receipts, Bills & Invoices
Veryfi has no humans or sock puppets in the loop, just machines
3 Seconds to Extract, Automates Data Entry and Categorize Financial Documents
Veryfi products are Value based with Transparent Pricing
Veryfi is Loved by our Customers
Keen to get started?
30 sec to get going. No credit card required.
All this in the ONE Place.
Let's make your life easier & more sophisticated?