Going from chaos to order is as simple as installing an app in 30 seconds!

Modern businesses in Construction keep accurate financial records for statutory tax obligations and to make well-informed decisions especially around job costing and field intelligence. Construction Bookkeeping requires a lot of discipline; and without the right tools this can become a never ending burden especially for those working on multiple projects with teams in the field clocking time and accruing daily material purchases.
Tracking costs and time are the most important parts in construction bookkeeping automation.

Walid Timani, Construction Accountant at Outline Unicorn, https://outlineunicorn.com/
Walid Timani, a Construction CPA from Outline Unicorn explains the Top 5 Bookkeeping Priorities for a Construction Company:
Track Materials for job costing and relate them to estimates and then from estimates to progress billing,
Track Subcontractor Bills by linking the activity to purchase orders, job cost codes and tied back to your project's budget,
Track Petty Cash Reimbursement by employee (a daily process when they submit it to the bookkeeper) so the employee can be paid back on time,
Automate the process of Accounts Payable Management and tie it to bills by vendor by project, and
Track time and cost on projects to get visibility over project status and catch any variance due to deltas in estimated vs actual costs.
Can Veryfi help? Of course. Here's how…
How to Track construction material purchases using Veryfi
Veryfi is saving us a day each week of manual labor. That's around 30 hours per month!

Wes C, Head of Operations at Mahogany Builders Inc., Chicago, USA
There's an app for that. You heard this before right. But there is also the RIGHT app for the RIGHT job and that's Veryfi.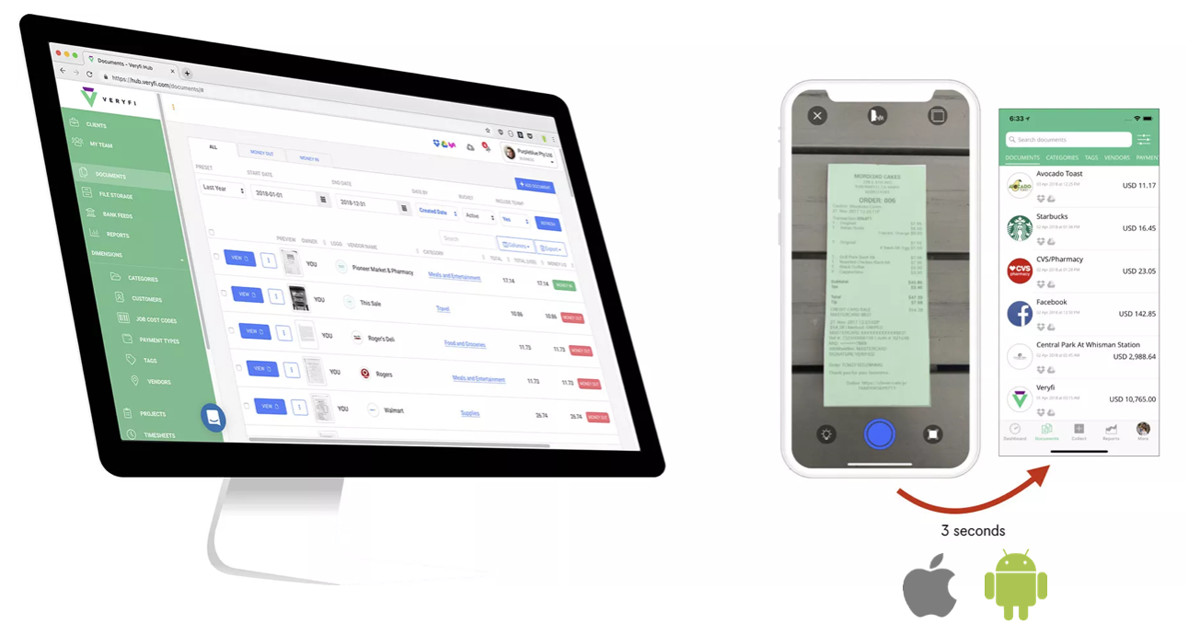 Veryfi's Money Product allows field teams to precisely record all project financial transactions without the need to do any data entry. Veryfi handles all the automation and reporting of purchase (expense) activity using sophisticated machines. No human-in-the-loop (HITL) means your construction firm's data-privacy is kept safe from prying eyes.
World's Fastest OCR with real-time data extraction & labelling. Eliminate 90% of your time wasted chasing records and doing data entry

Stan B, Owner, Prosto Construction Pty Ltd, Sydney, Australia
How to Track time spent on construction projects using Veryfi
Remembering to clock in and out on a project is a chore. It's worse if you have to do it on a floor by floor basis where different job codes apply. Granular time tracking to work out where time is spent on by job codes is a burden that's best offloaded to the right automation software not your field team's.
That's why we created the world's first floor-by-floor detection with geofencing timesheets tools that live on your field team's phones doing all that work for them.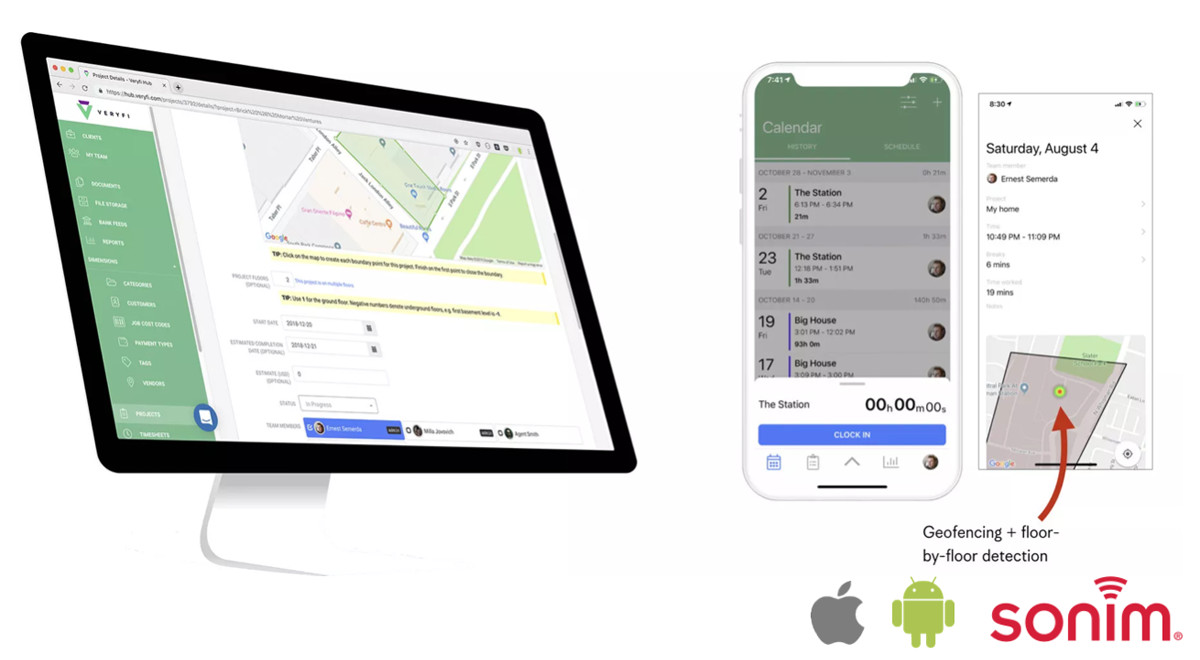 Veryfi helps your employees go home after work… not spend hours doing data-entry.
For the hardworking field teams; We want you to go home after work and have dinner with your loved ones; not do data entry back in the office to report on time & materials spent on projects. That's why we built Veryfi to give humanity back into work through machine automation you can count on for accuracy and data privacy.
Add full service payroll to your Construction bookkeeping
We even partnered with Gusto to make sure you are paid correctly and on time. No rocket science degree required to operate this. Gusto shares Veryfi's automation philosophy and we believe you will love it.
Gusto works flawlessly with Veryfi to:
Full-service payroll in all 50 US states
Federal and local taxes
Automated payroll filings and tax payments
Unlimited payrolls
W-2s and 1099s
Direct deposit
Multiple schedules and pay rates
Online employee setup and much much more!
Keen to test drive Veryfi now?